Chicago hospital shooting that left officer, doctor dead came after fight over ring, 'broken engagement': reports
The deadly rampage at a hospital on Chicago's South Side Monday that claimed the lives of a police officer and two medical professionals appears to have been sparked over a "broken engagement," according to reports.
Chicago Police said that Officer Samuel Jimenez, 28, who joined the department in February 2017 and was married with three children, was shot in the lobby of Mercy Hospital when he responded to a call of shots fired. Two other hospital workers, Dr. Tamara O'Neal and Dayna Less, 25, a first-year pharmacy resident, were also killed in the shooting.
Chicago Mayor Rahm Emanuel said Jimenez was "selfless in his actions," and added the city "lost a doctor, pharmaceutical assistant and a police officer" in the shooting.
CHICAGO POLICE OFFICER CONFIRMED DEAD FOLLOWING HOSPITAL SHOOTING
"All [were] going about their day. All [were] doing what they love," Emanuel said. "This tears at the soul of our city."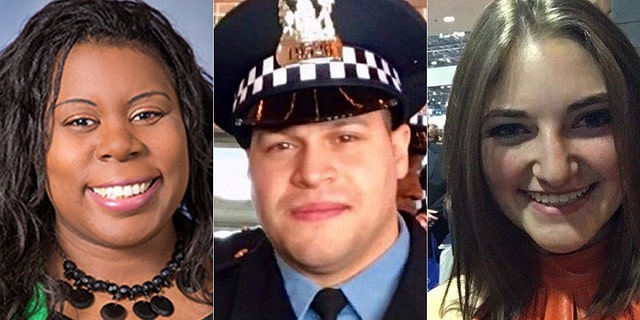 The attacker, identified by police as 32-year-old Juan Lopez, also died Monday but it was not clear if he took his own life or was killed by police at Mercy Hospital on the city's South Side, Chicago Police Superintendent Eddie Johnson said.
Lopez had previously threatened to shoot up the Chicago Fire Academy after he was fired for "improper conduct" toward women there almost five years ago, the Chicago Tribune reported. Fire department spokesman Larry Langford told the paper that Lopez was accused of "aggressive and improper conduct" before he was terminated.
"He had issues," Langford told the Tribune. "He was not getting along well."
O'Neal appeared to be the intended target of the attack, after calling off her engagement with the gunman in September, WLS-TV reported.
The shooting spree began with a confrontation between Lopez and O'Neal in the parking lot of the hospital around 3:30 p.m., which the Chicago Tribune reported was over the "broken engagement." A witness, who asked not to be identified, told WGN News that the doctor ran asking for help.
COP ACCIDENTALLY KILLS SECURITY GUARD AT BAR IN CHICAGO SUBURBS: REPORT
"She got on the phone and she was trying to call the police," the witness told WGN. "She asked us not to leave her alone because he is going to kill her."
CHICAGO POLICE OFFICER CONFIRMED DEAD FOLLOWING HOSPITAL SHOOTING
Lopez then approached O'Neal and demanded he give her a ring, the witness claimed. When she told the man she didn't have it, the man reemerged with a gun, according to the witness.
"The guy comes really quickly from behind the van and just pulls out a gun and shoots her six times before she even hits the ground," the witness told WGN.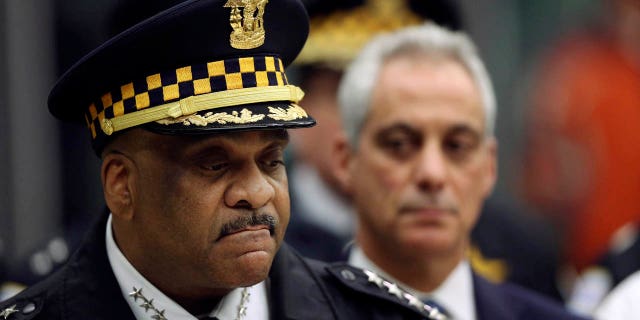 When police arrived at Mercy Hospital, Lopez had shot O'Neal repeatedly, standing over her as he fired the last shots, witness and police sources told the Chicago Tribune.
Lopez fired at the officer's squad car as they arrived before running inside the hospital. Inside the medical center, he then exchanged fire with officers and "shot a poor woman who just came off the elevator" before he was killed, Johnson said, referring to pharmaceutical resident Less.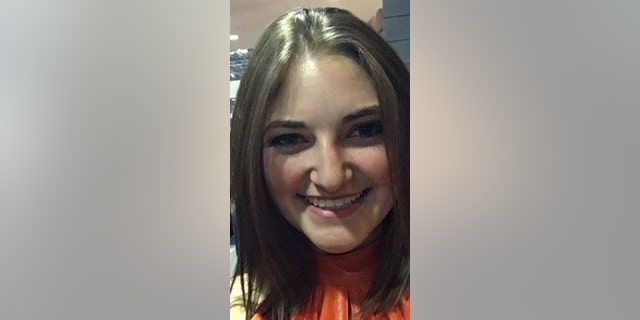 "We just don't know how much damage he was prepared to do," Johnson said, adding that Less "had nothing to do with nothing."
Less was a first year pharmacy resident who had recently graduated from Purdue University, while O'Neal worked as emergency room physician who worked as a resident for two years but never worked on Sunday because of her religious faith.
An emotional Emergency Department director Patrick Connor said during a press conference that O'Neal would help raise money for disadvantaged children, and was dedicated to her congregation.
"That was her one thing she wanted, to be able to go to church on Sunday," he told reporters. "We'll make sure you go to church on Sunday."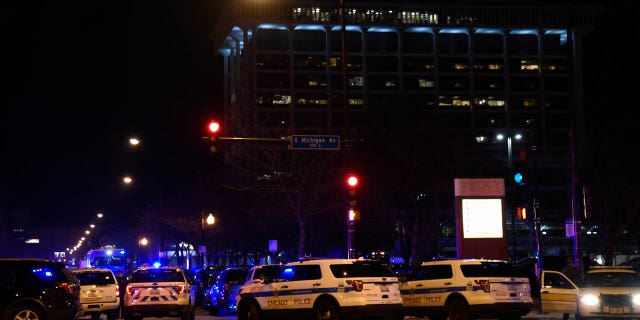 During the gun battle in the lobby of the hospital, a second officer was also shot at but was not injured because a bullet struck his holster and embedded itself in his gun.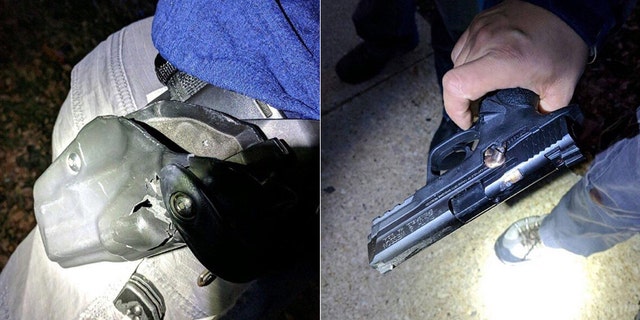 The death of Jimenez, a married father of three, comes nine months after another member of the Chicago Police Department, Cmdr. Paul Bauer, was fatally shot while pursuing a suspect in the Loop business district.
Police spokesman Anthony Guglielmi said that Jimenez didn't typically work in the hospital area, but that the officer responded when he heard that shots were fired. He says it "speaks volumes about his character."
Mercy has a rich history as the city's first chartered hospital. It began in 1852, when the Sisters of Mercy religious group converted a rooming house. During the Civil War, the hospital treated both Union soldiers and Confederate prisoners of war, according to its website.
Fox News' Nicole Darrah and The Associated Press contributed to this report.