Jury deciding punishment for convicted murderer Jodi Arias to resume deliberations Monday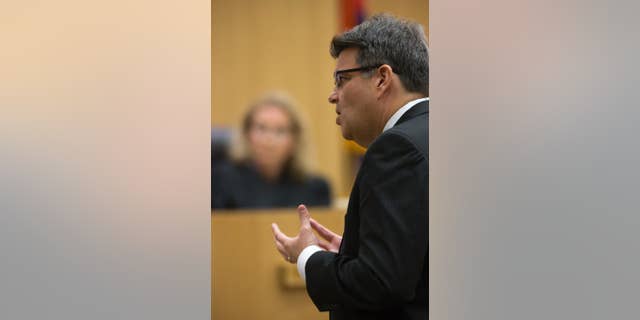 PHOENIX – Jurors deciding whether convicted murderer Jodi Arias will get the death penalty or life in prison for killing her boyfriend in Arizona will resume deliberations Monday.
The Maricopa County Superior Court jury didn't reach a decision Thursday after getting the case a day earlier. Court is in recess Friday.
Arias was convicted of first-degree murder in May 2013, but jurors deadlocked on her punishment.
If this new jury deadlocks, the death penalty would be removed as an option, and the judge will choose if Arias serves life in prison without parole, or with the possibility of release after 25 years.
Arias' trial was broadcast live and became a sensation with its tawdry revelations that she shot and slit the throat of Travis Alexander at his suburban Phoenix home in June 2008.