Judge's order to seal documents in Massachusetts teacher killing case gets legal challenge from media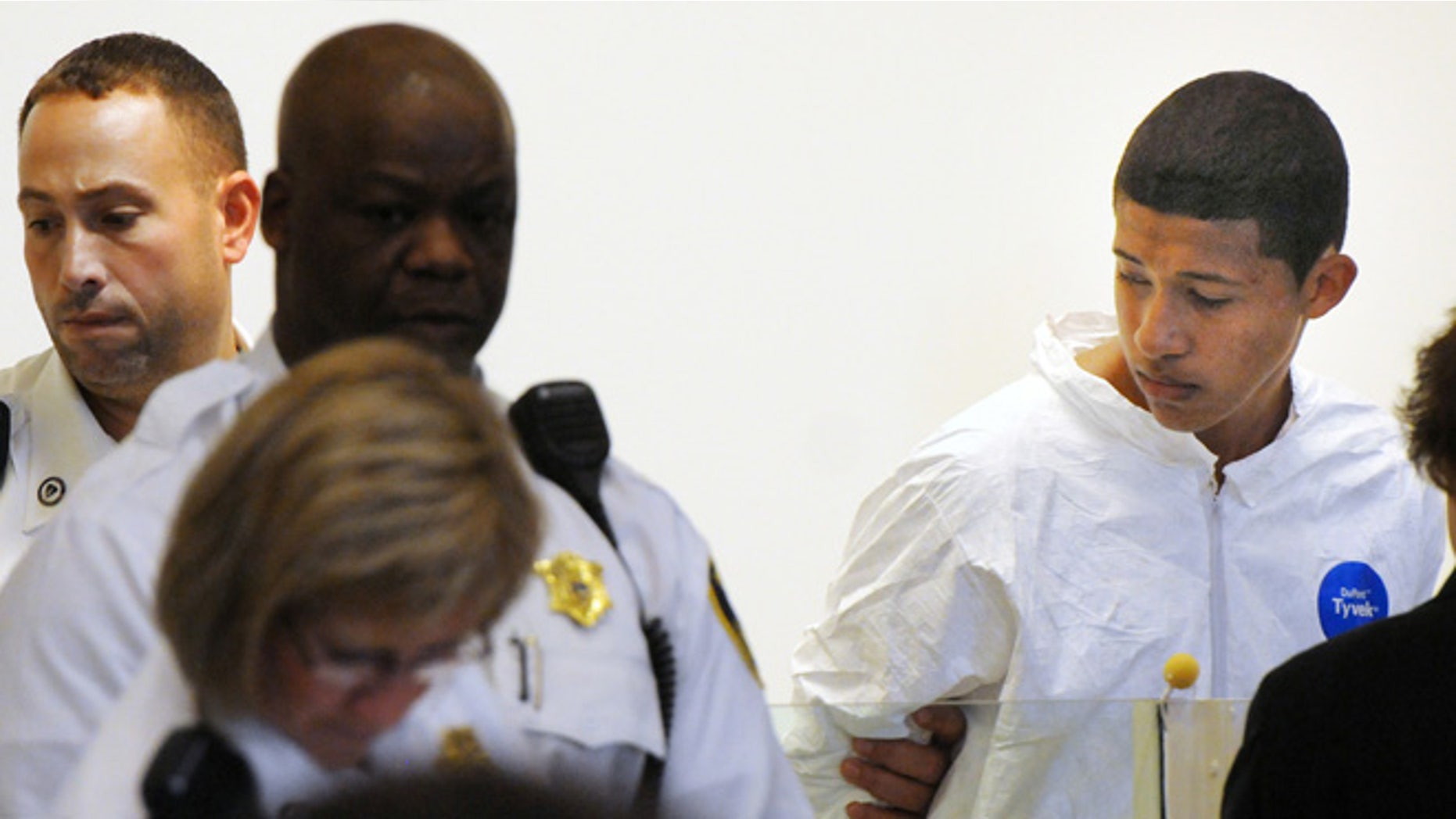 A judge's order to keep search warrant materials sealed in the case of a 14-year-old accused of killing a Massachusetts teacher has prompted several media outlets to legally challenge the decision.
Philip Chism was charged with murder last week in the killing of 24-year-old Colleen Ritzer, his math teacher at Danvers High School. Blood was found in a school bathroom Tuesday and authorities later found Ritzer's body in woods behind the school, authorities say, according to The Associated Press.
On Thursday, Essex County District Attorney Jonathan Blodgett's office filed a motion to impound the search warrant materials compiled by a state police investigator in the case, The Salem News reports.
"We requested the impoundment because the search warrant affidavit and the motion to impound the affidavit contain sensitive information that may be prejudicial to the defendant and jeopardize his right to a fair trial; witness names who have yet to appear before the grand jury and information that may contribute to the increased psychological and emotional distress of the victim's family," the office said in a statement, according to the Boston Herald.
Judge Michael Lauranzano approved the request.
Peter Caruso, at attorney from the firm Caruso and Caruso, which is representing publications including The Salem News, filed a motion on Monday for the judge to unseal the search warrant materials.
"The press' ability to keep the public informed is premised in large part on open access to the court system, and on its ability to examine and report on judicial documents," Caruso said. "If disclosure of some portion of the records could materially impact any ongoing investigation, then those portions can be redacted and the remainder made available to the public for inspection."
A hearing on the request has been scheduled for Friday. Chism remains held by authorities without bail.
Hundreds of mourners filled the St. Augustine Church in Andover on Monday for Ritzer's funeral.