JPMorgan to pay $153.6M to settle fraud charges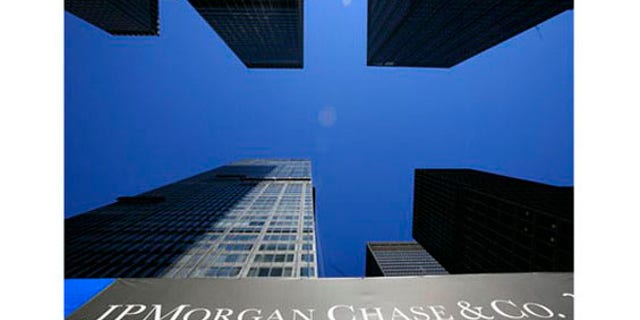 WASHINGTON – JPMorgan Chase & Co. has agreed to pay $153.6 million to settle civil fraud charges that it misled buyers of complex mortgage investments just as the housing market was collapsing.
The settlement with the Securities and Exchange Commission announced Tuesday is one of the most significant legal actions targeting Wall Street's role in the 2008 financial crisis. It comes a year after Goldman Sachs & Co. paid $550 million to settle similar charges.
As part of the settlement, investors who were harmed will receive all of their money back, the SEC said. JPMorgan also agreed to improve the way it reviews and approves mortgage securities transactions.
In its announcement, the SEC said it had charged Edward Steffelin, who headed the team at an investment firm involved in the selection of mortgage securities.
The bank neither admitted nor denied wrongdoing under the settlement.
For JPMorgan, the settlement amounts to less than 1 percent of the bank's 2010 net income of $17.4 billion — which amounts to less than what JPMorgan earns in one week.
The bank agreed to settle the charges two weeks after Jamie Dimon, CEO of JPMorgan Chase & Co., complained to Federal Reserve Chairman Ben Bernanke that new financial regulations designed to prevent another financial crisis were too burdensome on banks.
Regulators have been investigating a number of major banks' actions ahead of the financial crisis. More charges are expected.
The penalty is the highest since Goldman Sachs & Co. settled civil fraud charges last summer. Those were the largest against a Wall Street firm in SEC history. The Goldman settlement amounted to less than 5 percent of Goldman's 2009 net income of $12.2 billion after payment of dividends to preferred shareholders — or a little more than two weeks of net income.
Goldman was accused of steering investors toward mortgage investments without telling thee buyers that the securities had been crafted with input from a client that was betting on them to fail.
In the JPMorgan lawsuit, the SEC said the investment bank failed to disclose to investors in the securities that Magnetar Capital hedge fund played a big role in choosing the securities and stood to benefit if they defaulted.
Magnetar essentially made a $600 million bet that the investments would fail once the deal closed in May 2007, the SEC said. Just one month earlier, JPMorgan had launched a "frantic global sales effort" going beyond its traditional customers to sell mortgage securities, according to the agency's suit.
JPMorgan sold about $150 million in those securities to more than a dozen financial institutions that lost nearly their entire investment, the SEC said. Under the settlement, nearly $126 million of the $153.6 million will be returned to investors. The rest will go to the U.S. Treasury.
The investors include Thrivent Financial for Lutherans, a faith-based membership organization based in Minneapolis; Security Benefit Corp., an insurance and retirement services company based in Topeka, Kan.; General Motors Asset Management, which manages the automaker's pension plans; and several Asian financial institutions such as Tokyo Star Bank, Far Glory Life Insurance Co. Ltd., Taiwan Life Insurance Co. Ltd. and East Asia Asset Management Ltd.