JetBlue pilot who had midair meltdown suing airline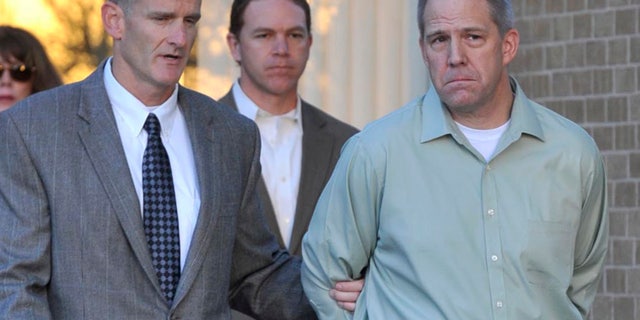 The JetBlue pilot who had a midair meltdown is suing the airline for allowing him to fly that day, the Wall Street Journal reported Saturday.
Pilot Clayton Osbon's erratic behavior on the March 27, 2012, New York-to-Las Vegas flight forced the plane to make an emergency landing in Texas.
JetBlue should have realized Osbon was unfit to fly when he started acting crazy before the plane took off, his lawsuit claimed. Osbon is seeking $14 million in damages. He filed the lawsuit in federal court in New York.
The lawsuit comes as investigators look to see if Germanwings co-pilot Andreas Lubitz deliberately crashed a crowded passenger jet into the French Alps last week because of mental illness, killing 150 people on board. The Journal reported Lubitz was seeing a doctor for depression and hid the illness from his bosses at the Lufthansa-owned budget carrier.
Passengers tackled Osbon after he ran through the plane screaming about terrorists, Jesus and the 9/11 terror attack and ranting about religion.
His bizarre utterances to the co-pilot that "things don't matter," "we need to take a leap of faith" and "we're not going to Vegas" forced the plane to divert to Amarillo, Texas. There, Osbon was arrested by federal authorities and charged with interfering with a flight crew.
The lawsuit claimed that before the flight left the ground, Osbon missed the crew preflight meeting and struggled to complete the preflight checklist -- signs of the high altitude crack-up to come.
A Texas judge later found Osbon, 52, not guilty by reason of insanity.
In his lawsuit Osbon blames his meltdown was brought on by "complex partial brain seizure" that JetBlue ignored, the Journal said.
He sued for breach of contract and negligence.
JetBlue told the paper that while it couldn't discuss the litigation, "we stand behind the heroic actions of the crew, who followed well-established safety and security procedures."
Osbon was one of the first pilots JetBlue hired when it began operations in 2000. At the time of the incident, then-JetBlue CEO Dave Barger said he knew the pilot "personally for a long period of time and there's been no indication of this at all in the past."
Osbon tendered his resignation from JetBlue in connection with his criminal case.