Japan Airlines reports new fuel leak in Boeing 787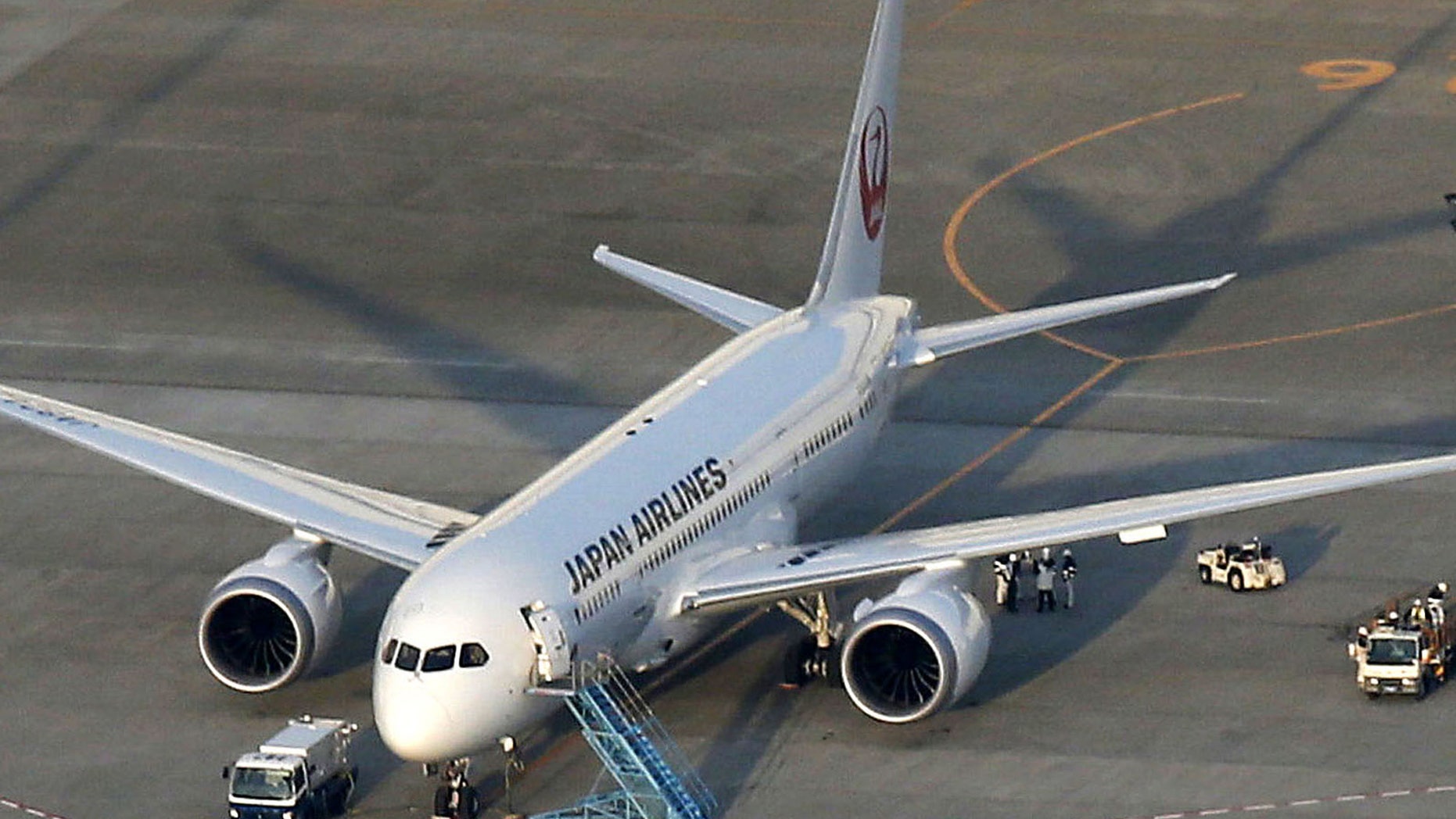 Japan Airlines said on Sunday that a Boeing 787 Dreamliner jet being checked in Tokyo after a fuel leak at Boston Airport last week had leaked during earlier tests conducted the same day, Reuters reports.
Narita International Airport outside of Tokyo says Japan Airlines reported a 100-liter fuel leak in a 787 during an inspection Sunday. The aircraft reportedly was the same one that had a fuel leak in Boston last week.
A company spokeswoman said a leak from a nozzle on the left wing used to remove fuel was caused by an open valve on the aircraft. The jet, which spilled about 40 gallons of fuel onto the airport taxiway in Boston in a separate valve problem, is out of service.
The spill happened as the plane was taxiing for takeoff on a flight to Tokyo on January 8. It made the flight about four hours later.
According to the JAL spokeswoman, the causes of both incidents are unknown. It is not known when the plan is expected to fly again.
"We are aware of the event and are working with our customer," Boeing spokesman Marc Birtel said of the leak in Tokyo, according to Reuters.
The U.S. government said Friday the 787 is safe to fly, though it launched a probe last week into the cause of various problems.
The 787 is Boeing's newest and most high-tech airliner. Japanese airlines are among the top 787 customers.
The Associated Press contributed to this story.