Iraq veteran and puppy reunited in US after months apart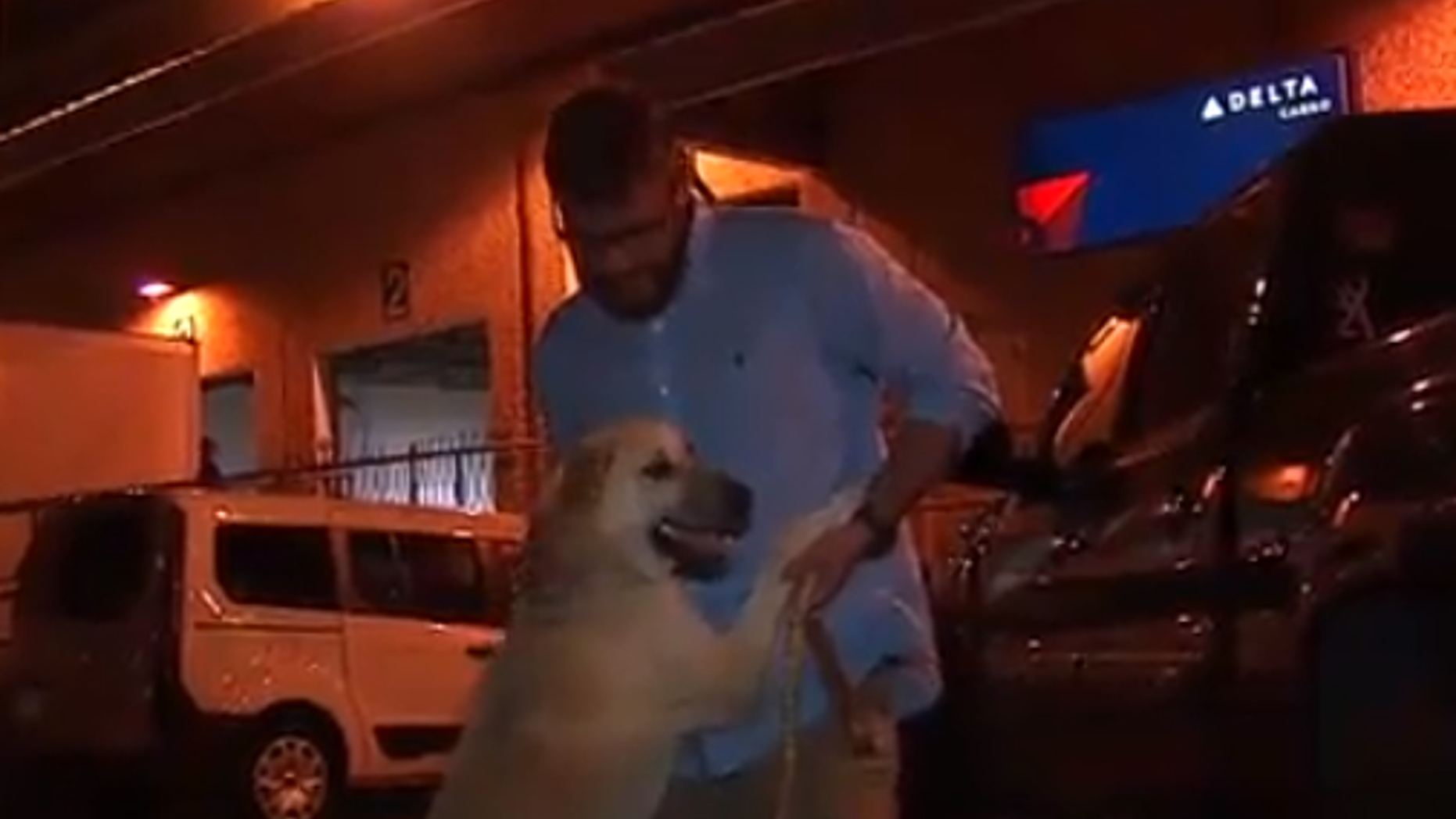 An Iraq veteran shared a joyful reunion with his rescue pooch on Tuesday after the pair was forced to spend several months apart, Fox 35 reported.
Jonathan Lewis happily greeted his dog Peanut, a nine month old Shepherd mix, at the airport in Orlando, Fla., the outlet said, after having to leave her behind when he returned home from duty.
When it was time for him to return to the states, Lewis reportedly had to leave the dog. But he didn't lose faith that she would eventually join him in the U.S., Fox 35 said.
A month after arriving in the Middle East, Lewis told Fox 35 that he found the then-six-week-old pup, adding that her small size was what inspired her name.
SOUTHWEST AIRLINES FLIES 62 DOGS AND CATS OUT OF PUERTO RICO FOR ADOPTION IN US
"Brown, black stripe around her neck, black tail," the veteran said, describing when they met. "She was just so tiny, she looked like a peanut."
The veteran decided to adopt Peanut, according to the outlet. Lewis said the area where the two met is "pretty difficult" for animals.
"There's a lot of strays there, so most of them are very frail and weak in the summer time because it's so hot and finding food and water over there it's pretty difficult for them."
DOG SUFFERS BURNS, SWOLLEN EYE AFTER BEING DYED PURPLE, ANIMAL SERVICES SAYS
After four months, and assistance from SPCA-International and Operation Baghdad Pups, Peanut arrived in the country to her "forever home," as Lewis said, adding that he is "forever grateful."