Asylum requests overwhelm US immigration system: A look at the numbers
A recent explosion in asylum requests from immigrants facing deportation has overwhelmed U.S. courts and denial of the requests does little to keep illegal immigrants out, according to federal statistics.
Thousands of migrants in a U.S.-bound caravan from Central America and Mexico are expected to seek asylum, even though experts say they have poor cases and little chance of gaining the status. But that has not stopped hundreds of thousands, and possibly millions of asylum seekers from landing permanently in the U.S., where they live as illegal immigrants, experts say.
The caravan, and others like it, have put President Trump's sweeping pledge to secure the border to the test, and dealing with the court backlog and administrative policies is a White House priority.
Trump announced the deployment of 5,200 troops to the southern border this week and sent a warning to advancing caravan travelers on Twitter: "This is an invasion of our Country and our Military is waiting for you!"
On Monday night, in an exclusive interview on "The Ingraham Angle," Trump told Fox News' Laura Ingraham officials would build "tent cities" for immigrants seeking asylum.
"We're going to put tents up all over the place. They're going to be very nice and they're going to wait and if they don't get asylum, they get out," said Trump, adding they'd have to "apply like other people."
TRUMP: CARAVAN MIGRANTS ARE 'WASTING THEIR TIME'
Migrants are entitled under both U.S. and international law to apply for asylum. But there already is a bottleneck of would-be asylum seekers waiting at some U.S. border crossings to make their claims, some waiting as long as five weeks. For others, the process could even take years.
"The reality is that most people in the caravan will not be found qualified for asylum, and many of them know it. Others are encouraged to, but likely their claims will not pass muster, especially under new guidance from Jeff Sessions, to get back to a stricter adherence to the law," Jessica Vaughan, director of policy studies for the Center for Immigration Studies — a Washington, D.C.- based research institution, told Fox News.
Vaughan suggested it would be quicker to process these claims "right away" at the border rather than putting asylum requests on hold.
Read on for a closer look at immigration, by the numbers.
318,000
By the end of March 2018, there were more than 318,000 pending affirmative applications pending with the U.S. Citizenship and Immigration Services, according to data provided by the agency. On average, asylum seekers had to wait around 1,000 days for their cases to be reviewed in an immigration court, the American Immigration Council reports.
120,000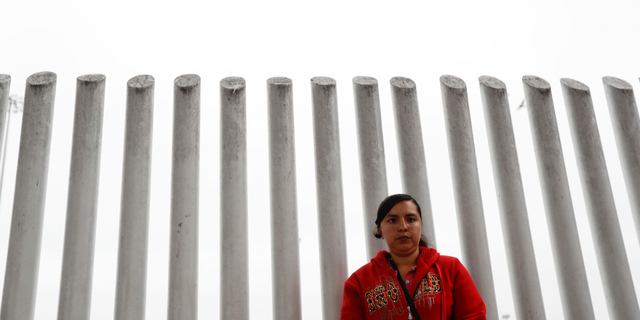 In 2017, U.S. immigration courts fielded around 120,000 asylum requests — four times greater than in 2014 — from immigrants facing deportation, The Washington Post recently reported. Those new claims increased the total number of immigration cases before the courts to at least 750,000, the newspaper added.
This sudden influx may be due to an increase in credible fear claims in recent years. Immigrants may declare "credible fear" if they are afraid to return to their home country and thus cannot be deported from the U.S. until their asylum application is formally processed.
"Here are the shocking statistics: in 2009, DHS conducted more than 5,000 credible fear reviews. By 2016, that number had increased to 94,000. The number of these aliens placed in removal proceedings went from fewer than 4,000 in 2009 to more than 73,000 by 2016 — nearly a 19-fold increase — overwhelming the system and leaving those with just claims buried," Attorney General Jeff Sessions said in October 2017, claiming credible fear claims have been "abused" at the border.
However, The Washington Post noted roughly 76 percent of those who made fear claims in 2016 were found to be credible in interviews — though that doesn't necessarily mean they were granted asylum.
TRUMP'S BORDER WALL: A LOOK AT THE NUMBERS
Vaughan said most people pass the "credible fear" test, but only a handful actually gets approved.
"According to Department of Justice statistics, half of those let in after passing credible fear and released do not even submit the formal asylum application, and half of those who do end up skipping out on the hearings. Of those Central Americans who complete the process, only 20 percent are approved," Vaughan told Fox News.
She added, "We need to align the credible fear standard more closely with the asylum standard. Even now under Trump 75 [percent] pass credible fear and are allowed in, even though we know they are not likely to qualify or even complete the process."
61.8 percent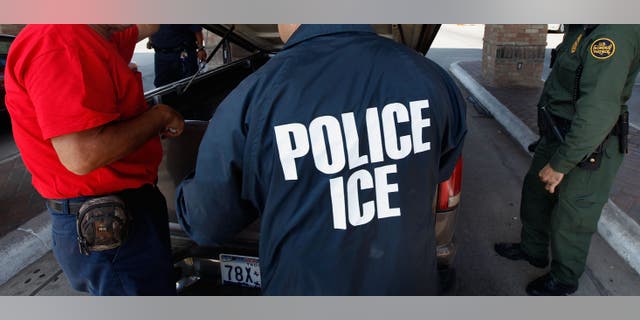 In fiscal year 2017, U.S. immigration courts ruled on more than 30,100 cases, and 61.8 percent of requests were denied, data obtained by the Transactional Records Access Clearinghouse at Syracuse University in Nov. 2017 reveals. According to the research, Mexico had the highest denial rate — 88 percent — out of 10 nationalities who applied for asylum from fiscal 2012 through 2017. Ethiopians had the highest success rate, with only 17 percent of asylum applicants being denied, the institution reports.
40,000
When immigrants sense their asylum request will be denied, they may withdraw from the process and continue living in the U.S. illegally. The U.S. saw a dramatic increase in removal orders in absentia in fiscal year 2017. There were about 40,000 in total, nearly two times as many as in 2014, The Washington Post reports.
"Saying a few simple words — claiming a fear of return — has transformed a straightforward arrest for illegal entry and immediate return too often into a prolonged legal process, where an alien may be released from custody into the United States and possibly never show up for an immigration hearing," Sessions said in September 2018, per The Washington Post.
The Associated Press contributed to the story.