Human remains found at construction site in Phoenix, could be a child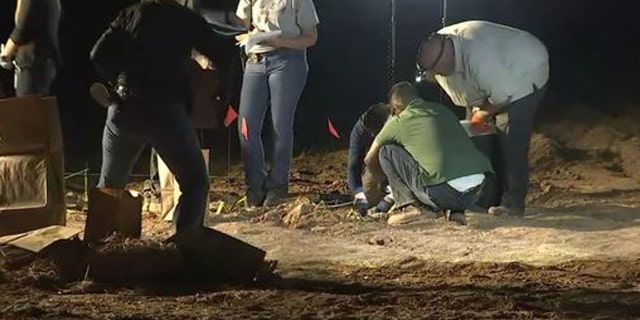 NEWYou can now listen to Fox News articles!
A gruesome discovery was made in a valley neighborhood of what appears to be the remains of a small child where new homes are being built.
Phoenix police do not believe the human remains found are connected to any recent high-profile missing children's cases in the Valley
The news of this case has brought back a lot of memories for cases like Jhessye Shockley, who went missing back in 2011 and Jesse Wilson who was reported missing last year. It's too early to connect the two and police have not given any indication at this time.
Since our news crews arrived at the scene near 87th Avenue and Indian School Road on Tuesday night, it looks like the Phoenix Police Department's investigation has expanded upon their original footprint in the lot west of 86th Avenue. Neighbors were watching earlier and they are clearly in shock. Onlookers were stunned and scratched their heads as police said the body of a small child was found.
Police and neighbors say southwest Church of Christ had just sold the land to developers and they are beginning construction of new homes.
"I hope somebody gets some closure out of this because their child has been missing for a long time," said Tom McDaniel, who has lived across the street from the scene for 25 years. "This has been church property, so I don't know how you get in and bury anybody."
"I thought it was part of the construction going on," said Veronica Ruiz, who has lived in the area for 10 years. "I found out from my parents it was some baby or something like that."
Neighbors say the fencing has been there for quite some time. The only way to get in through the lot area is through the church's parking lot. Oftentimes, the area was used for growing fields or soccer fields for kids to play on.
Police have not indicated if the child was a boy, girl, the age of the victim or the condition of the body. The medical examiner will have to identify the remains.
Read more from FOX 10 Phoenix.