'House of horrors' siblings enjoying lasagna, 'Star Wars' and modern technology, attorney says
The seven adult siblings left shackled and abused by their parents in the California "house of horrors" case that shocked the nation have been adapting to everyday life including enjoying famous films such as "Star Wars" and eating lasagna and lentil soup, their attorney said.
Jack Osborn, whose law firm is representing the seven adult children of David and Louise Anna Turpin, said they are "looking forward to being independent and coming up with a game plan for their life."
"They want to finish school, they want to have careers. They look forward to going out to movies and shopping and everything else people their age are doing," Osborn told USA Today.
The seven siblings have been treated at Corona Regional Medical Center for the past few weeks and have shown "significant improvement," Osborn said. It was not immediately clear when the siblings will be discharged.
Osborn did not comment on the development of the six younger siblings, who are minors.
CALIFORNIA HOUSE OF HORRORS PARENTS FACE LIFE IN PRISON ON TORTURE, ABUSE CHARGES
The 13 siblings' parents were arrested in January after their 17-year-old daughter escaped from the family's home in Perris, Calif., and called 911. Authorities said the home stunk of human waste and evidence of starvation was obvious, with the oldest sibling weighing only 82 pounds. The children range in age from 2 to 29.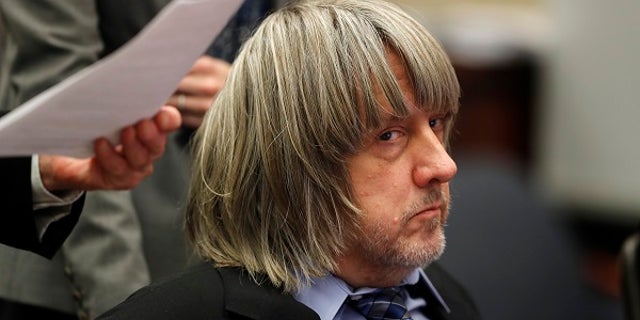 Authorities said the abuse was so long-running that the children's growth was stunted. They said the couple shackled the children to furniture as punishment and had them live a nocturnal lifestyle.
David and Louise Turpin are being held in prison on $12 million bail. They face up to life in prison after being charged with torture and child abuse.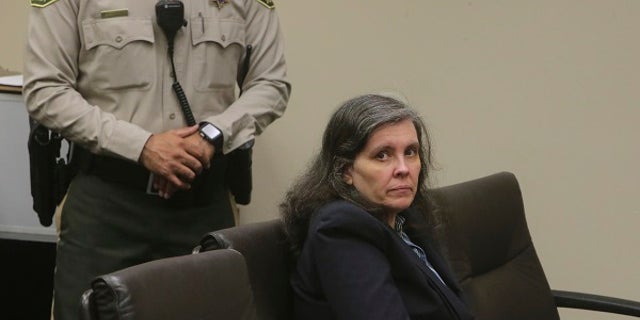 Osborn said the seven siblings are enjoying their time in the hospital by eating lentil soup, fish and lasagna. However, the siblings are not fans of burritos.
"It's been more like being on a cruise ship than at this hospital," Osborn said.
The attorney also said the siblings are allowed to use iPads, go outside, read, listen to music, and watch popular films such as "Star Wars" and "Harry Potter" franchises.
'HOUSE OF HORRORS' PARENTS PLEAD NOT GUILTY TO NEW CHARGES
"They immediately identify with characters, and our female clients love female characters in movies. They've really embraced those kinds of things," Osborn said. "My impression is a lot of the stuff is new to them."
The lawyer said the siblings have asked him to give the public updates on their conditions.
The case sparked national attention as details of the abuse came to light.
Prosecutors allege the children were subjected to "frequent beatings" and "even strangulation," and weren't allowed to be unshackled to go to the bathroom. They also allegedly were allowed to take only one shower a year.
The siblings also lacked common knowledge such as knowing what medication was or who a police officer is.
Fox News' Greg Norman and the Associated Press contributed to this report.