'Horrific': Cops search for man accused of slashing Detroit emergency workers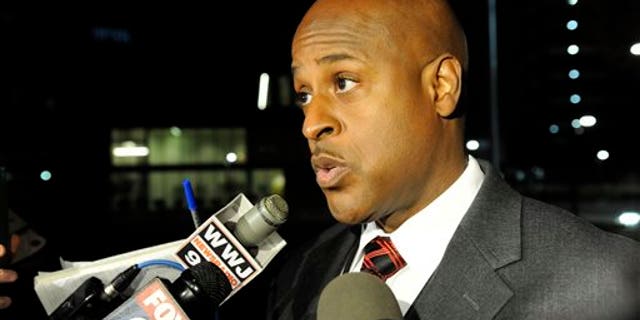 NEWYou can now listen to Fox News articles!
A man stabbed and slashed two Detroit emergency medical technicians early Tuesday, leaving them with "horrific" injuries before he fled the scene, a fire department official said.
The attack happened at around 12:30 a.m., interim Fire Commissioner Eric Jones told reporters. They had responded to a 911 call and were treating a woman for an injured ankle when a man attacked one of the EMTs, he said.
The other EMT tried to intervene and was attacked, Jones said. He said the EMTs -- a man and a woman -- suffered "horrific" wounds to their faces and hands but managed to drive to a hospital. Both required surgery and were listed in stable condition, he said.
They came "within inches of dying," said Jones, who didn't say what type of weapon was used.
Police are searching for the attacker. The man seemed agitated for some reason and the EMTs told him to step back and calm down before he attacked, Jones said.
He said he is talking with the police about ways to better protect first responders.