Honest Abe's pooch may have helped popularize the name "Fido"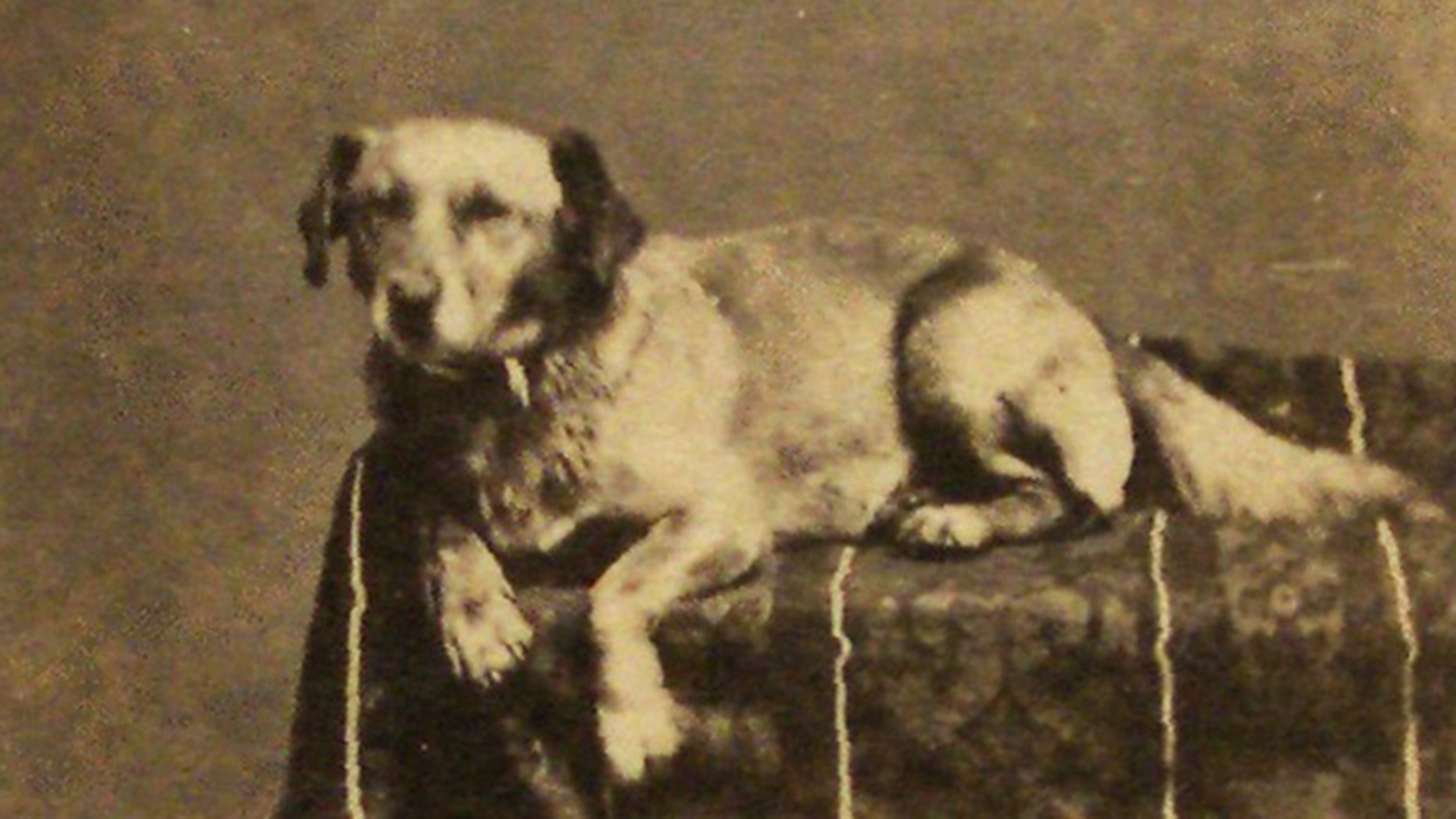 "Fido" may not be topping the list of popular names for your puppy in 2017, but as folks spend their Saturdays celebrating National Dog Day, it seemed a fitting time to note that we may have Honest Abe to thank for the name's past popularity - and enduring legacy.
As president-elect, Lincoln and his family were preparing for their transition into the White House following his election in 1860, but came to the conclusion that one member of their family would not be making the trip from Springfield, Illinois: their mixed-breed, floppy-eared dog, Fido.
Lincoln was well-known for his love of animals of all kinds. He is said to have rescued a litter of kittens during the Civil War after learning their mother had died, and even took time out from a cabinet meeting to issue "an order of reprieve" for a Thanksgiving turkey at his son Tad's request, according to the National Parks Service.
However, Lincoln's habit of treating Fido like a member of the family -something that wasn't quite as traditional at that time - didn't sit well with his wife, Mary Todd Lincoln, as she prepared for the family's transition into their luxurious new home.
At the family's home in Springfield, Lincoln would allow Fido to do things like climb on the furniture (including a luxurious horsehair sofa) and track mud into the house, according to the Gilder Lehrman Institute of American History. Given Fido's rambunctious behavior, Mrs. Lincoln concluded that "the public will not tolerate a dog, even the president's dog, if that animal soils the White House carpets, or damages the heritage furniture in that mansion."
The Lincolns were also said to be concerned that Fido might not appreciate the loud noises during the long train ride that awaited them, so they decided to leave Fido to be cared for by a local carpenter in their home state, John Eddy Roll, and his two sons, Frank and John.
According to the White House Historical Association, Lincoln gave the Roll family Fido's favorite horsehair sofa to make him a little more comfortable, and instructed the Roll boys to "let Fido inside the house whenever he scratched at the front door, never scold Fido for entering the house with muddy paws, and feed him if he came to the dinner table."
Some historians believe that it was Fido Lincoln who inspired so many others to adopt the name for their furry friends. "Fidō" is a Latin word that means "I trust," according to Oxford Dictionaries.
After President Lincoln's assassination, Fido attended both the funeral procession, where he was apparently instantly recognized, and appeared at the family home comforting well-wishers. Fido's portrait, now a part of the Gilder Lehrman Institute of American History, was taken after the president's death.
Psychologist and dog expert Stanley Coren notes that while both the president and his pooch would suffer tragic fates (Lincoln shot by an assassin, Fido stabbed by a drunk), they are forever united by their legacies. "In the same way that Lincoln became the symbol of common men everywhere who love democracy," Coren wrote, "Fido, or at least his name, goes on as a symbol of common dogs everywhere."