High school officials' leaked Trump-style video backfires big-time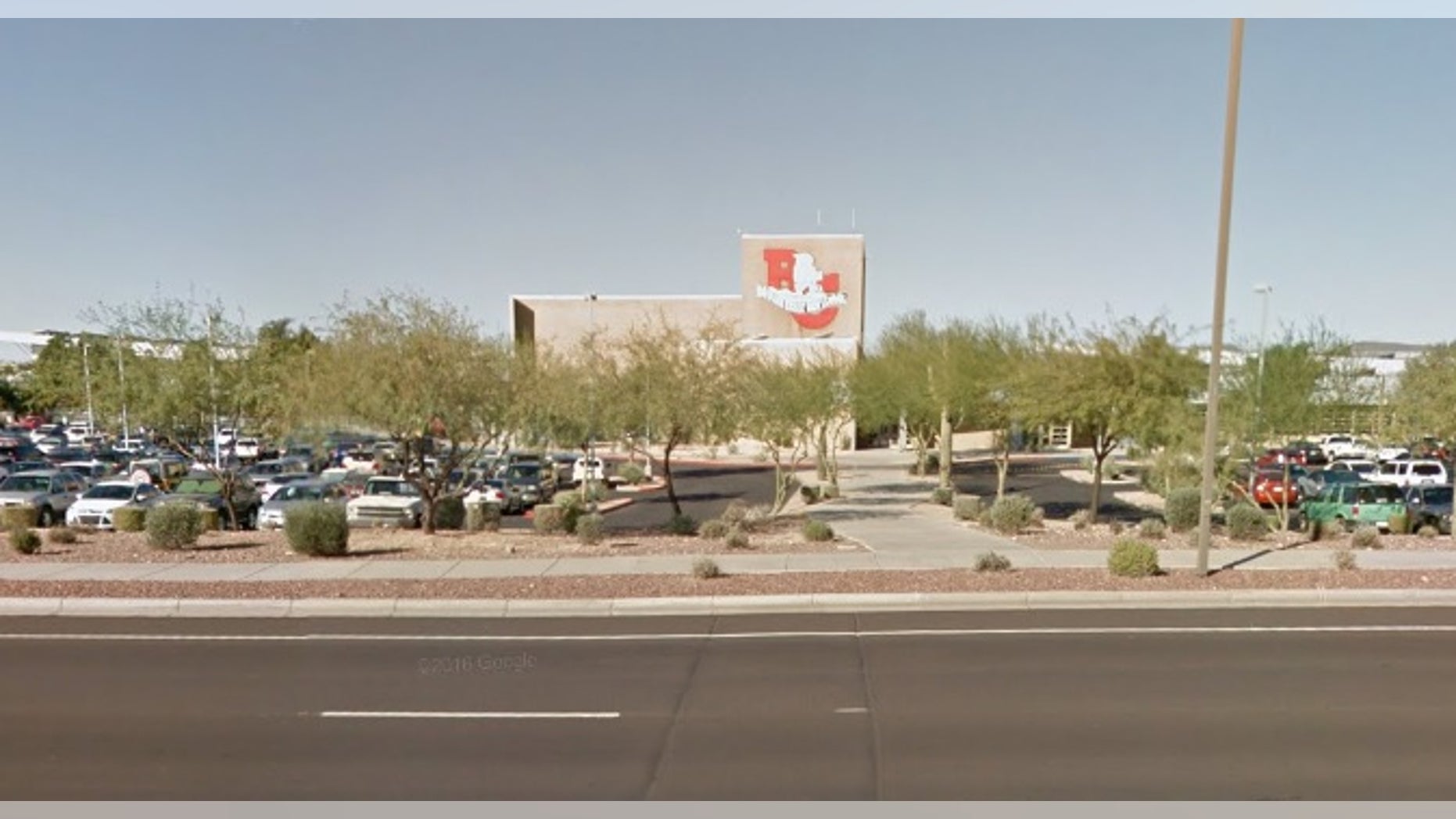 A jokey sketch from Arizona high school officials impersonating President Donald Trump and counselor Kellyanne Conway suddenly became no laughing matter after somebody leaked the video online over the weekend -- and now those officials are on leave.
MIDDLE SCHOOL WORKSHEET PAINTS SHARIA LAW IN POSITIVE LIGHT, PARENTS CLAIM
"OK men and you girls, we're here to make Boulder Creek great again! We're going to drain the jungle and make Boulder Creek great again. We will build the wall around our border and keep those moron parents and weak and loser students out," Boulder Creek High School Assistant Principal Jay Kopas said, dressed as the president, complete with red tie.
Meanwhile, Principal Lauren Sheahan -- as Conway -- defended his call to build the bulletproof "wall" in the school's front office, saying, "We are much safer now, as long as the assailant checks into the front office before coming onto campus."
OSU PRESIDENT APOLOGIZES FOR STUDENT BLACKFACE INCIDENT
Kopas also said "stupid students" would be vetted before they could get into the school, as Sheahan called him "very physically and fiscally responsible."
They reportedly made the video for a faculty meeting, not for public viewing -- but it leaked online Saturday, and the backlash was swift.
The Deer Valley Unified High School District put Sheahan and Kopas on administrative leave, The Arizona Republic reported. Officials said the district in the Phoenix area "was unaware that it was made and does not endorse it."
"We were shocked, she called parents morons and she is the principal of the school," parent Kristi Castillo told KNXV.
Sheahan released a letter to parents saying she was "deeply sorry to anyone who was offended," saying it was an attempt at humor, not a political statement of any kind.
An online petition calling on Sheahan and Kopas to resign garnered hundreds of signatures.
Not all parents were outraged. "It's ridiculous. It was a parody, it was meant for the staff, it was a joke," Christina Johnson said.
Parents said they would speak out about the video during a previously scheduled school board meeting Tuesday night.