'Grandma Stinker' arrested after receiving drug shipments from son, cops say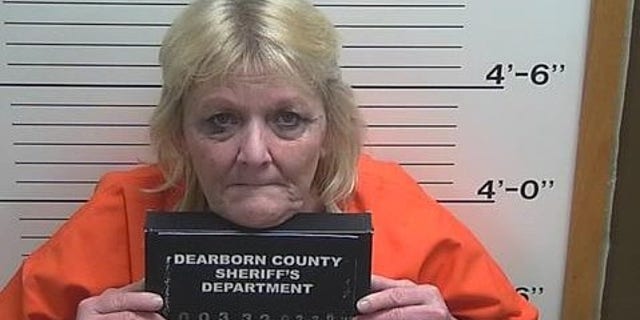 An Indiana woman dubbed "Grandma Stinker" was arrested Wednesday after police -- tipped off she was getting drugs shipped to her by her son -- found marijuana, methamphetamines and narcotic prescriptions at her home, authorities said.
Debra Ferguson was arrested after an unidentified person called police saying the 58-year-old was receiving regular shipments of marijuana from her son, Eric Anderson, FOX19 reported. The shipments would be addressed to "Grandma Stinker" and would be sent from Anderson's Yuba County home in California to Ferguson's Aurora home in Indiana.
Police arrived at Ferguson's home and soon found a package with about 1.5 pounds of marijuana, officials said.
Investigators, however, found much more than marijuana when they searched further.
"Officers discovered numerous narcotic prescription medications packaged for delivery along with multiple packages of methamphetamine, drug paraphernalia, packaging supplies, cell phones and an undisclosed amount of cash," Aurora Police Chief Josh Daugherty told FOX19.
Ferguson was charged with dealing in methamphetamine, possession of methamphetamine, corrupt business influence, conspiracy to deal marijuana, dealing in marijuana, dealing in a narcotic drug, possession of a narcotic and maintaining common nuisance.
Police issued a warrant for Ferguson's son on charges of corrupt business influence, conspiracy to deal marijuana and dealing in marijuana.