Good Samaritan saves trapped, screaming motorist from burning car, continues on to work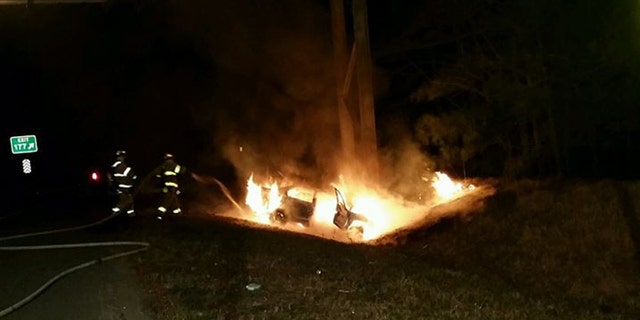 NEWYou can now listen to Fox News articles!
It was all in a morning's commute for a Good Samaritan who pulled a trapped and screaming motorist from a burning car and then continued on to work, Virginia authorities said Saturday.
Meredith Congress, 65, was being hailed a hero after the dramatic rescue on Interstate 64 in Henrico, his hometown, The Richmond Times Disptach reports.
Congress sprang into action after a car ran off the road and crashed into a sign post around 4:13 a.m. Saturday.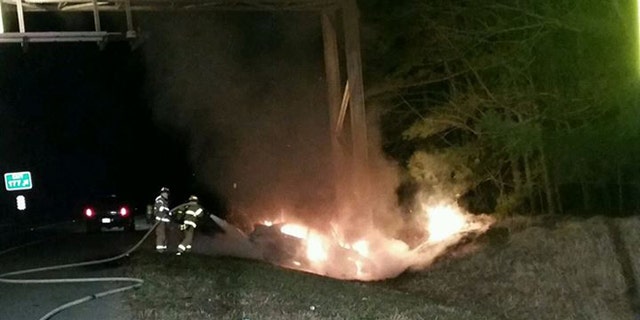 "He noticed the vehicle was smoking heavily and the driver was screaming for help to get out," a spokesman for the Henrico County Division of Fire said in a Facebook post.
Congress ran to the passenger side of the car and pulled the driver of the vehicle out and away from the vehicle.
"Just after the driver was pulled out the vehicle it burst into flames," the Facebook post said.
Henrico Fire crews put out the fire and treated the injured driver who was then rushed to the hospital with "significant injuries," WTVR-TV reported.
Congress was on his way to work at the time.
The Facebook post says that after speaking with police about the accident he "continued on to work for the day."