Girls 'ruin everything,' school's athletic director says, prompting backlash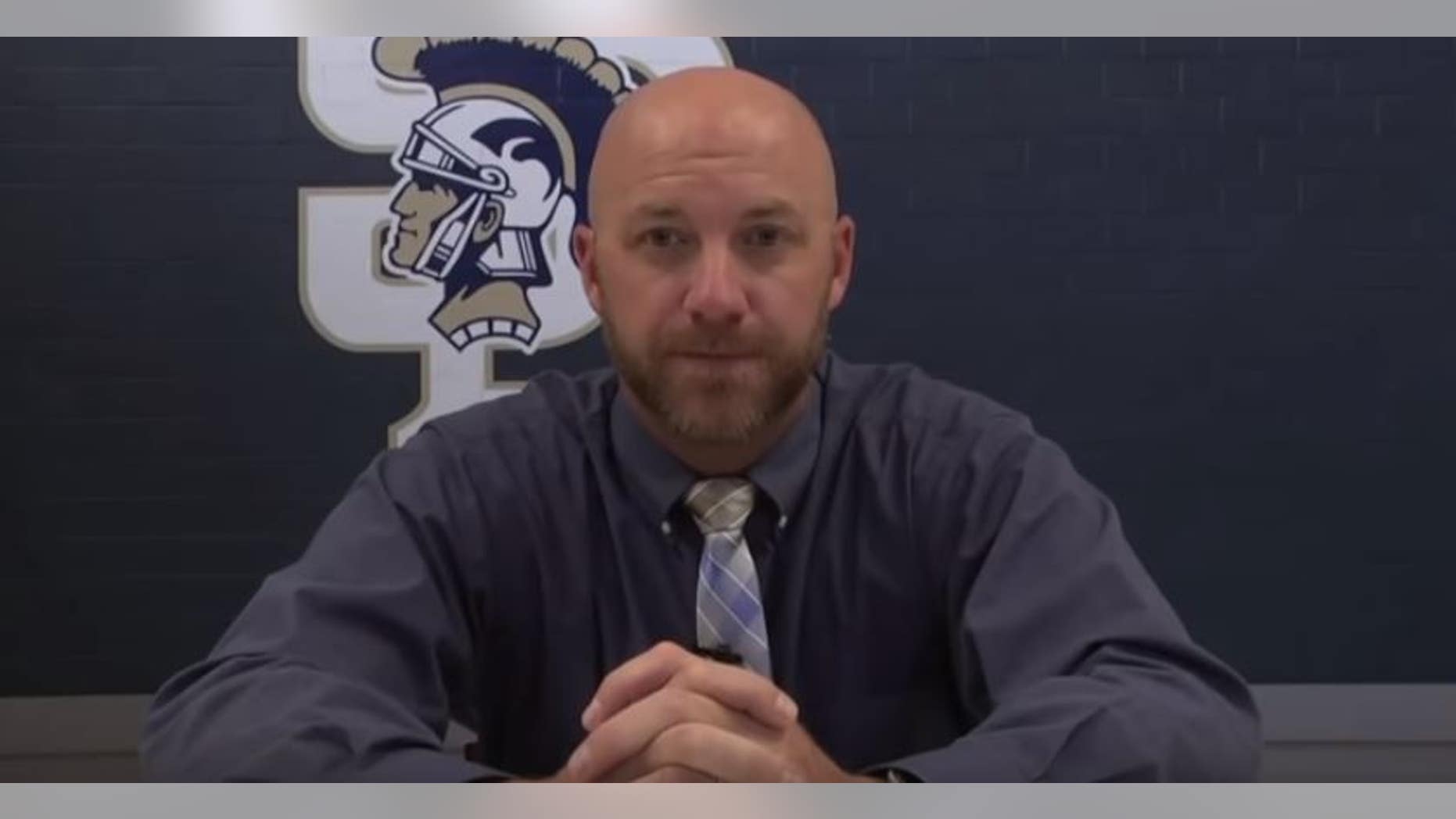 Girls "pretty much ruin everything," a high school athletic director and vice principal told the student body of a Tennessee school Wednesday, prompting a swift backlash -- including one parent's assertion that the remark helped perpetuate a "rape culture."
Jared Hensley's remarks were captured on video as he informed students at Soddy-Daisy High School – about 150 miles southeast of Nashville -- that athletic shorts violate the rules for classroom attire, a situation that he said might disappoint the boys.
"If you really want someone to blame, blame the girls,"Hensley said, "because they pretty much ruin everything. They ruin the dress code, they ruin ... well, ask Adam. Look at Eve … You can really go back to the beginning of time."
He added: "So, it'll be like that the rest of your life. Get used to it, keep your mouth shut, suck it up [and] follow the rules."
The video was posted to YouTube before being removed. The Chattanooga Times Free Press posted a copy Wednesday.
Hamilton County Schools Superintendent Bryan Johnson said Hensley had been placed on leave "effective immediately" as the "comments do not match the high expectations we have for our employees."
"We find the comments about young women in this video inexcusable, as the sentiments expressed do not align with the values of Hamilton County Schools," he said in a statement. "The situation is under investigation, and this employee has been placed on administrative leave effective immediately,"
Natalie Green, whose daughter attends the school, told the paper the comments in the video were "blatantly sexist and misogynistic," adding that the comments did "nothing but perpetuate victim-blaming and reinforce the rape culture that is so insidiously ingrained in our society."
The official's comments "perpetuate victim-blaming and reinforce the rape culture that is so insidiously ingrained in our society."
A local activist group called Moms for Social Justice shared the video on social media and called on parents to contact the school board.
Meanwhile, one student said Hensley was "one of the most supportive and nicest people/men I know," while noting "there are many who stand behind him."
"I'd hate to see such a wonderful man lose something he cares so much about over a comment that he didn't mean," Paige Dunny said. "While distasteful, it doesn't give a glimpse into the man he actually is."