Georgia manhunt: Escaped inmates accused of killing guards arrested in Tennessee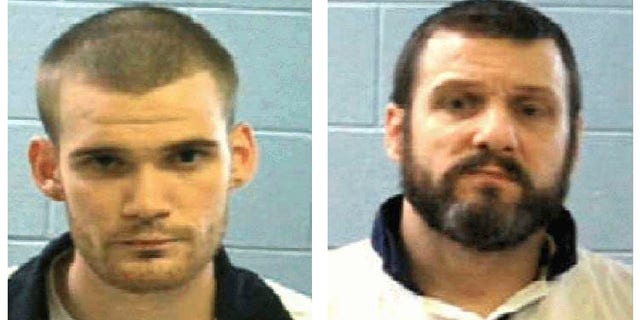 NEWYou can now listen to Fox News articles!
Two escaped Georgia inmates sought in the killing of two corrections officers were apprehended Thursday following a car chase in Tennessee.
Georgia Bureau of Investigation spokeswoman Nelly Miles said that Donnie Russell Rowe, 43, and Ricky Dubose, 24, were captured in Christiana, Tenn., a rural community approximately 50 miles southeast of Nashville.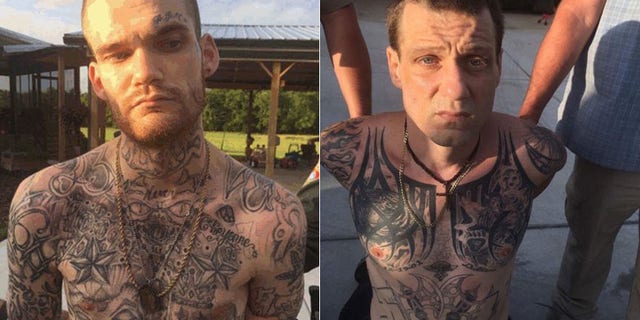 Police in Shelbyville, Tenn. responded to a call about a home invasion, where Rowe and Dubose held an elderly couple captive and then fled in the couple's vehicle, Miles said. Officers responded and chased the pair. The inmates got into a wreck, left the vehicle and then led police on a foot chase before both men were taken into custody in Christiana, she said.
Putnam County Sheriff Howard Sills said Rowe and Dubose surrendered after fleeing into some woods. He said that shots were fired, but did not say by whom. The inmates were unharmed and there were no reports of injuries to law enforcement personnel.
Authorities say Rowe and Dubose overpowered and killed Sgt. Christopher Monica and Sgt. Curtis Billue early Tuesday on a bus that should have been secured as it carried 33 inmates between prisons southeast of Atlanta.
Authorities had offered a $130,000 reward for information leading to the arrest of the fugitives, whom Sills had called "dangerous beyond description."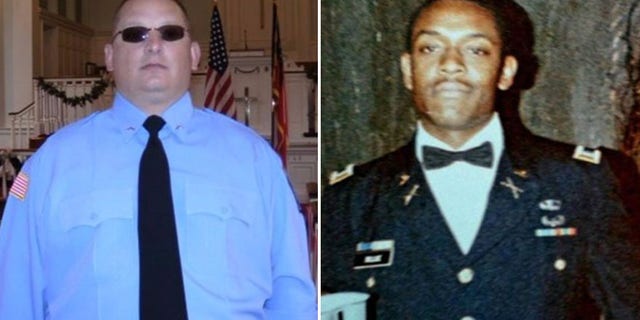 The search had involved law enforcement officers all over Georgia, as well as the FBI, the U.S. Marshals Service, and the U.S. Bureau of Alcohol, Tobacco, Firearms and Explosives.
After killing the officers, the pair then carjacked a driver who pulled up behind the bus, and fled in his Honda Civic along state Highway 16 in Putnam County, southeast of Atlanta.
The inmates then drove about 25 miles north to Madison, where they ransacked a home, stealing food and clothes and leaving their prison uniforms behind around 10:30 a.m. Tuesday.
Late Tuesday night, about 12 hours after the home burglary, the pair stole a Ford pickup truck from a rock quarry about 9 miles from the burglarized home. That's when the trail went cold.
Georgia Department of Corrections Commissioner Greg Dozier said in a news release Thursday that he was relieved the two inmates were captured and no longer a threat to the public.
"They will be brought to justice swiftly for their heinous crime against our Officers," he said, also expressing gratitude to all of the law enforcement officers who provided support and assistance in the search for the two men.
Georgia Gov. Nathan Deal applauded the "tireless efforts" of law enforcement but also turned his thoughts to the families of the two officers, saying their pain remains.
"We will do everything in our power to support their loved ones, and we will not forget their sacrifice and service," Deal said.
Rowe, 43, has been serving life without parole since 2002, and Dubose, 24, began a 20-year sentence in 2015. Both were convicted of armed robbery and other violent crimes, and they've been cellmates more than once in Georgia's prisons.
Monica, 42, and Billue, 58, were both transfer sergeants at Baldwin State Prison. Monica had been with the Georgia Department of Corrections since October 2009 and Billue since July 2007.
The Associated Press contributed to this report.