Fox News ex-employee dies after learning of son's death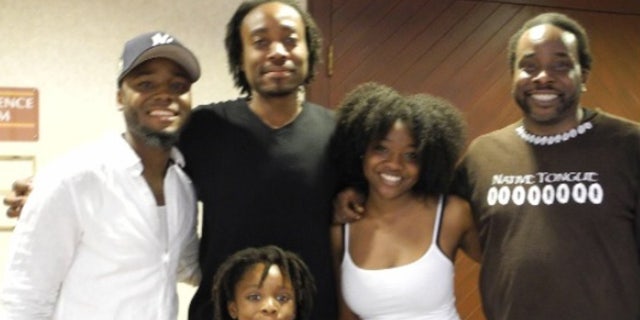 NEWYou can now listen to Fox News articles!
Okera Ras, a former Fox News web video producer, was found dead in his Bronx, N.Y., home Wednesday, just hours after learning that his son succumbed to injuries from a gunshot wound from two days earlier.
Ras' cause of death was not officially announced. Vernon Pouncey, Ras' cousin, told FoxNews.com that the New York City medical examiner told a family member it appeared Ras "laid down to go to sleep and never woke up."
"He was close to his son," Pouncey said. "He was a dedicated father to all of his children."
The investigation into the shooting death of Ras' son, Duro Akil, 34, is ongoing. Akil, who lived with his father, heard a commotion in the hallway of their apartment building and opened the door, Pouncey said. The gunman fired through the door and hit Akil, Pouncey said.
Akil was treated at Jacobi Medical Center in the Bronx.
Ras, 54, was under the impression that his son would be able to recover, Pouncey said. But the family learned that Akil's injuries were more extensive than previously believed, he said.
The New York City Police Department could not confirm details about what led up to the shooting. There have been no arrests. The New York Daily News reported that police have identified a suspect.
Makini Akil, Ras' daughter, told the paper that the family believes her father died of a broken heart.
"It was really too much for him," she told the paper. "It was really like heartbreak."
Ras, who received a master's degree in communication from New York University, was remembered in the Fox News newsroom as a diligent worker who had a warm smile for colleagues and a contagious laugh. He recently left Fox News to pursue his own business ventures.
Ras was a family man who was planning a family reunion that is taking place in Virginia Beach, Va., next week. He was active in his Bronx community and led a monthly healing retreat, his daughter told the paper.
A GoFundMePage for the family said he "was a cultural custodian of Afrocentric traditions, including Kwanzaa, Khamitic and natural healing practices."