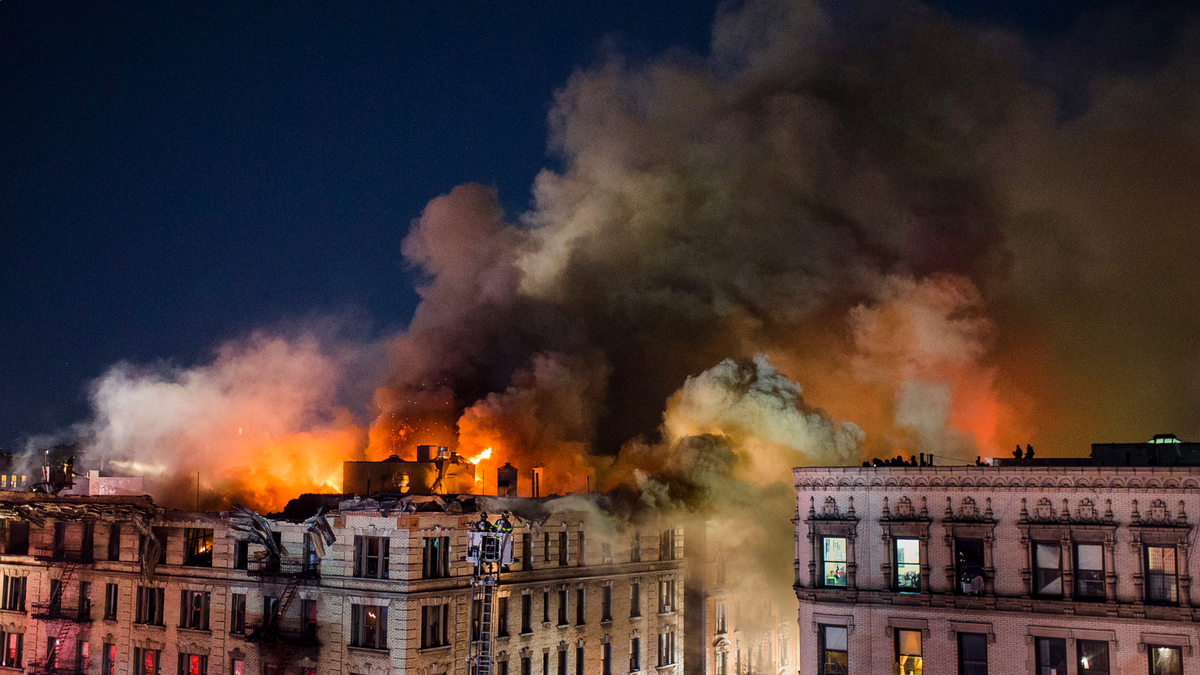 NEW YORK – A man who lived in a New York City building where a raging fire destroyed the top two floors and displaced 150 people has been charged with setting the fire.
Thirty-four-year-old Jelani Parker pleaded not guilty Friday to charges of arson, assault and reckless endangerment. He was ordered held without bail.
The Nov. 17 fire raced through the six-story apartment building in upper Manhattan.
Prosecutors say Parker doused a room in the apartment he shared with his parents with gasoline and set it on fire.
They say Parker fled to North Carolina and then to California. He was arrested in Los Angeles and sent back to New York.
Three firefighters suffered minor injuries battling the fire.
Defense attorney Xavier Donaldson did not immediately return a call seeking comment.