Flush royals: Gulf's wealthiest flock to LA to flash and spend
NEWYou can now listen to Fox News articles!
Mega mansions, exotic cars, front-row seats at sold out sporting events and private sprees at Rodeo Drive boutiques – nothing is out of reach for oil-rich Arabs who flock to Los Angeles to live, play and spend.
Private jets from Saudi Arabia, United Arab Emirates, Kuwait, Qatar and Bahrain are an increasingly common sight at LAX and smaller regional airports as younger members of various royal families eschew old destinations like London, Monaco and New York for Southern California. The influx has spawned a cottage industry of "fixers" who are expected to work magic.
"The only rule is we just can't say no to whatever they request - and they expect to have results immediately," said one executive who helps arrange travel accommodations at a private section of the LAX airport for foreign diplomats and royalty.
"Walk around Rodeo Drive, and every other person at high-end boutiques is from the Middle East."
Discretion being one of their clients' key demands, fixers don't name names. But one described an incident that typifies how the Arab royals demand – and get – the impossible.
A client wanted 12 courtside seats to an LA Clippers basketball game that had long been sold out. It was three hours before tipoff at Staples Center, but with an unlimited budget and a cellphone, the fixer arranged to have a dozen chairs set up on the floor – in front of the regular court-siders.
Moments into the game, the entire entourage decided a luxury box would suit them better, and the client forked over $100,000 to secure one on the spot – and for the next 14 games.
"Ironically, my client didn't show up for any of the games for the rest of the season," the fixer told FoxNews.com.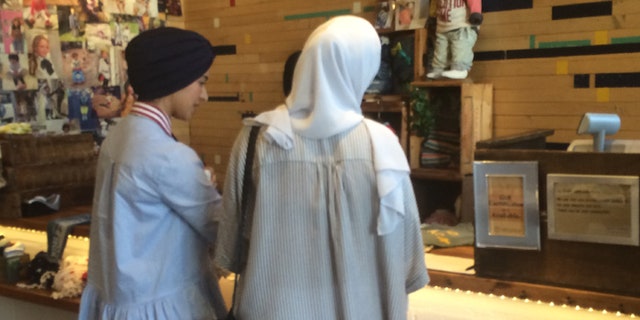 Gulf State tourists have stoked controversy in LA recently. A Saudi prince was arrested last month at a rented, $37 million compound near Beverly Hills in connection with an alleged sex crime after a bleeding woman was seen trying to flee the grounds. Majed Abdulaziz Al-Saud, 28, faces charges in connection with the alleged sodomizing. And just weeks earlier, a Qatari prince, Sheikh Khalid bin Hamad al Thani, was videotaped racing a yellow Ferrari through Beverly Hills at speeds of up to 100 miles per hour, blowing through stop signs and frightening residents. Al Thani reportedly flew back to Qatar before he could be arrested.
But most come to the area simply to enjoy the city and spend vast sums of money. Plunking down $20,000 per week to rent a Ferrari or Lamborghini is no obstacle to clients of Sia Bani, president and CEO of Club Sportiva.
"There is plenty of demand," Bani said.
One of Bani's clients rented a fleet of exotic cars and had Bani's staff drive them to the Rosewood San Hill Hotel, where the cars remained parked on display – eye candy for passersby to gawk at.
In another case, an Arab client who flew to California for his bachelor party rented a Shelby Mustang for himself, but brought along his own car fleet for his friends to drive.
With nearly two-thirds of the retail shopping in Beverly Hills done by foreigners, according to Julie Wagner, CEO of the Beverly Hills Conference & Visitors Bureau, the boutiques and big-name shops along Rodeo Drive are solicitous when Arab shoppers show up in limousines literally bearing bags of cash.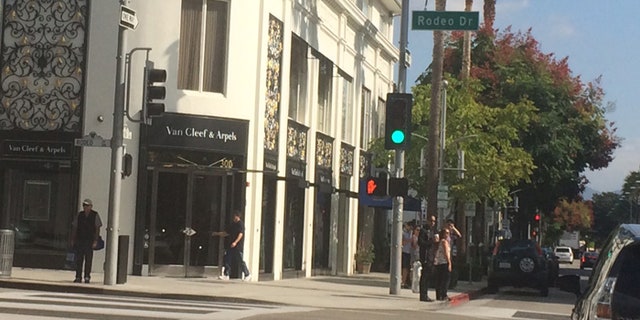 Store managers wisely cater to Middle Eastern visitors, with amenities such as prayer rugs, multilingual sales staff and VIP packages.
"Together with its fame and legendary hospitality, Rodeo Drive delivers an experience like no other," said Mark Tronstein, president of the Rodeo Drive Committee.
Luxury hotels in and along the "Golden Triangle" were fully booked for the six weeks during the Arab summer holiday just after Ramadan, which this year took place during July and August. Montage Beverly Hills Hotel, just one of several inns that caters to royals and industry figures from the Gulf, offers Arab-speaking support staff and Middle Eastern cuisine.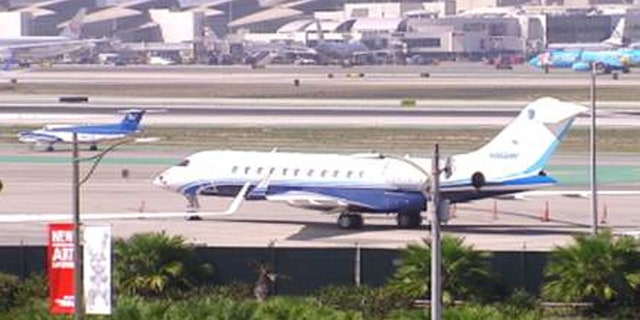 "A large draw for Middle Eastern travelers is the opulent hotel accommodations as well as the breadth of shopping opportunities available in our city," Wagner said. "Not only can they shop in flagship stores for renowned labels with exclusive merchandise, but many of our retailers offer after-hours, VIP shopping and personal styling experiences with advance notice, as well."
High-end homes in and around Beverly Hills rent for as much as $45,000 per week, and "giga-mansions" are sprouting up around LA that fetch staggering prices, including one being built in Bel Air that could reportedly be priced in the $500 million range.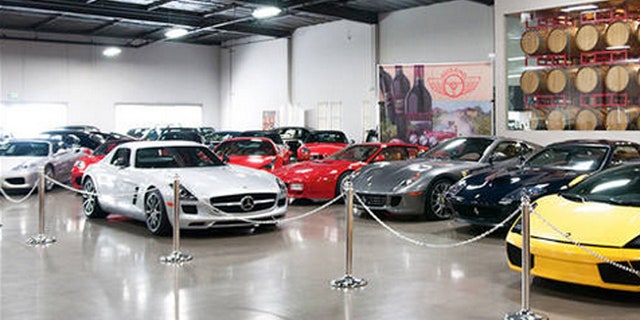 "There's a shortage of trophy properties that are available for sale in this pocket of Los Angeles," Barry Watts, president of Domvs London, told Bloomberg News. "You've got high-net-worth people who want to own multiple homes across the world, and Los Angeles offers something different. If you want to drive your convertible car 12 months a year, it's a city where you can do that."
The money washing around LA comes from locals as well as foreigners, but Bani, who was raised in the Beverly Hills area, said much of its comes for the wallets and pocketbooks of Gulf-area tourists.
"Walk around Rodeo Drive, and every other person at high-end boutiques is from the Middle East," Bani said. "It's pretty significant."