Florida woman awaits word on missing plane nearly 60 years later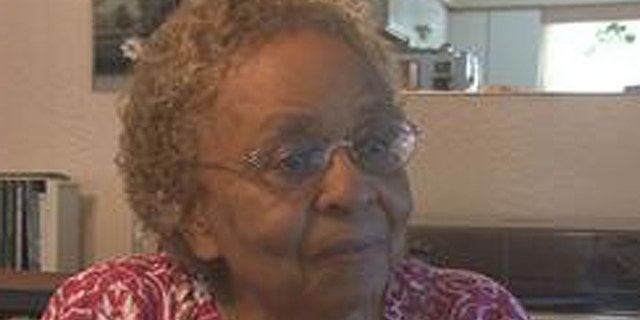 NEWYou can now listen to Fox News articles!
As the probe into Malaysia Airlines Flight 370 enters its tenth day, one Florida woman who has been awaiting word on another missing aircraft for nearly 60 years can relate to the paralyzing uncertainty.
Jeraldine Rubin, a retired teacher living in St. Peterburg, said the March 8 disappearance of the Boeing 777 jet about an hour after it departed Kuala Lumpur International Airport with 239 passengers "just took [her] back" to 1957, when a plane carrying 37 Air Force personnel, including her 19-year-old brother, John E. Bryant, vanished on its way from California to Japan, WTSP.com reports.
"All these bells started ringing again," Rubin said. "It just took me back."
Rubin, 71, said her brother's plane has never been found. Hope is what has gotten her through the years, she said.
"Constantly hope, hope, hope, hope," she said. "That was what really kept everything together. I know it kept everything together for me."
Relatives now awaiting word on the fate of Flight 370 should consider that mindset moving forward, she said.
"We should continue to hope and expect things to work out as the Lord intended them to be," Rubin told WTSP.com.
Meanwhile, authorities who spent the weekend investigating if the pilots of the missing Malaysia Airlines plane had a role in its disappearance are reportedly looking at another person on board the flight, while examining the possibility that the jetliner flew low to avoid radar.
A senior police official told Reuters Monday that authorities are investigating Mohd Khairul Amri Selamat, a 29-year-old Malaysian flight engineer. Selamat reportedly said on social media that he had worked for a private jet charter company.
"Yes, we are looking into Mohd Khairul, as well as the other passengers and crew," said the police official, who has knowledge of ongoing investigations. "The focus is on anyone else who might have had aviation skills on that plane."
Authorities are also examining the possibility that the plane flew at an altitude of less than 5,000 feet to avoid radar coverage after it turned back from its planned route to Beijing, the Malaysian newspaper New Straits Times reports.