Florida sees surge in law enforcement recruits as departments across the country struggle
Sunshine State announces new cops from 45 states added to ranks during recruitment push
As police departments across the country struggle to retain officers, Florida announced that law enforcement recruits have doubled since December.
"Thanks to the leadership of @GovRonDeSantis, nearly 1,400 new law enforcement officers – from across Florida & 44 other states – have joined ranks & received a $5k bonus," Florida first lady Casey DeSantis tweeted Tuesday.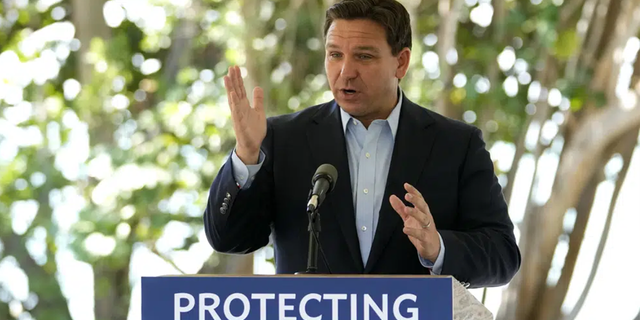 CRIME TURNED PORTLAND INTO A 'HOLLOWED OUT SHELL.' ITS NEIGHBORS ARE TRYING TO KEEP IT FROM HAPPENING TO THEM
Last year, Gov. Ron DeSantis launched the Florida Law Enforcement Recruitment Bonus Program. The initiative offered a one-time bonus payment of $5,000 to each newly employed officer within the state.
"In Florida, our number one priority is to protect Floridians and the best way to do that is by supporting the law enforcement officers who keep our communities safe," DeSantis said in a statement. "My administration will continue to deliver on our promises by prioritizing law-and-order policies and making Florida the best state to be a law enforcement officer."
To date, 431 people from 45 states and U.S. territories have relocated to Florida as part of the effort, including more than 155 from New York, California and Pennsylvania, according to the governor's office.
RON DESANTIS SENDS TWO PLANES OF ILLEGAL IMMIGRANTS TO MARTHA'S VINEYARD
DeSantis also recently went on a pro-police tour in Democrat-run cities including Fort Washington, Pennsylvania, a Philadelphia suburb, and Elmhurst, Illinois, near Chicago.
"Anybody who's interested in coming down," he said at a recent event in Chicago, "if you want to be part of our law enforcement community, just know that the door is open."
Florida's numbers buck a nationwide trend. Officer retirements are up 45% and resignations are up 18%, according to a national survey by the Police Executive Research Forum from June 2021, the latest numbers available.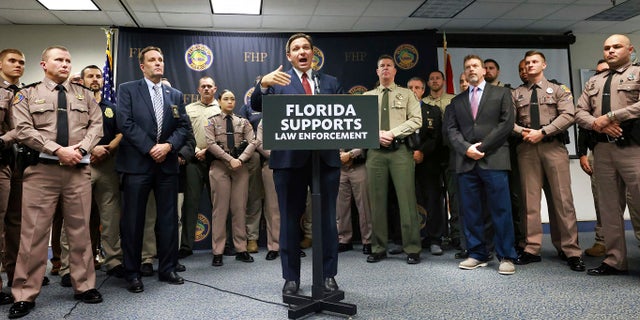 CLICK HERE TO GET THE FOX NEWS APP
"We are in a national hiring crisis for police officers. There's just no question about it," Dallas Police Chief Eddie Garcia said during a city council meeting last month.