Florida school hires 2 former combat veterans to help stop active shooters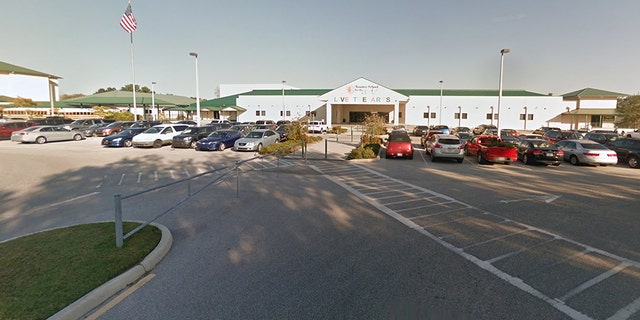 An arts school for middle and high school students in Florida has hired two former combat veterans to stop active shooters, according to reports.
The New York Times reported that the "guardians" will carry a 9-millimeter Glock handgun and a semiautomatic rifle with a 17-inch barrel as they patrol the Manatee School for the Arts, a public charter school in Palmetto, Florida "dedicated to achieving our mission of meeting the needs of all children through infusing the arts and teaching to the multiple intelligences."
The Times reported that the arts school — which has departments for dance, music, theater, visual art and digital arts — requires its officers to keep the chambers of their Kel-Tec RDB semiautomatic rifles empty when off duty, and the guns are not stored on campus.
One officer has 15 years of infantry experience, and has been on campus for a couple of months; the second is finishing his training, and will begin to patrol campus in late February, the news outlet said.
In an emailed statement to Fox News Monday afternoon, the school's principal, Dr. Bill Jones, said: "Manatee School For the Arts has made a conscious decision to hire military combat veterans to serve as Guardians. We are looking for individuals for whom an incident on campus would not be the first time they will have been shot at would have faced life-threatening situations. They need to have already reflected on who they are and what they can tolerate. They need to know that they will not hesitate to aggressively approach and resolve any threat that comes on campus. They must successfully pass a psychological evaluation and a background check."
He continued: "These are individuals who have experienced the worst and have reconciled there who they are. As a result, they approach the job with a heightened level of awareness, yet calmness, knowing that such situations can be successfully dealt with. They must be excellent marksmen with the ability to focus under pressure and accomplish the mission. We have rejected over 600 applicants. We feel we have selected two of the best of the best."
Thursday marks one year since the Marjory Stoneman Douglas High School massacre in Parkland, Florida, which only heightened the gun-control debate in America. Florida, a state that has long welcomed guns and has a strong National Rifle Association presence, since passed legislation that requires schools to have at least one "guardian" protecting students. The officers must receive at least 132 hours of firearm safety and proficiency training.
Nikolas Cruz, 20, the accused shooter in the Parkland massacre, remains jailed in Broward County, charged with 17 counts of first-degree murder. His attorneys have said the former Stoneman Douglas student would plead guilty in exchange for a life sentence, but prosecutors are seeking the death penalty. No trial date has been set. In November, he was charged with attacking a jail guard who investigators say told him not to drag his sandals while walking. The guard fended off the attack, investigators said.
Lawmakers in Florida also raised the gun-purchasing age and imposed a three-day waiting period since the massacre.
The Associated Press contributed to this report.