Florida motorist dodges death as large pipe crushes van
A motorist was nearly killed when a large metal pipe crushed his van on a Florida highway.
Troopers expressed amazement that Jesus Armando Escobar, 36, walked away from the crash in Orlando Saturday morning with only minor injuries.
The pipe fell off an overpass from a truck loaded with scrap metal, WFTV reported.
The truck overturned when the driver lost control negotiating a curve and hit a guardrail, the station reported.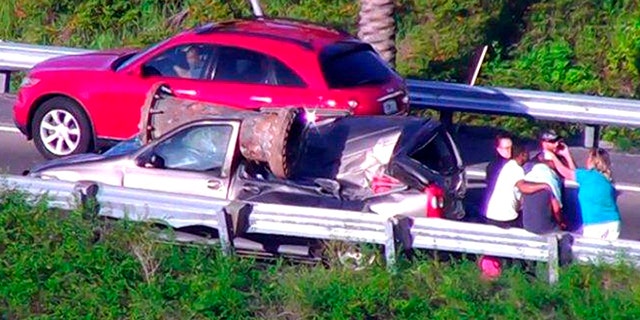 "Another foot to the left and he would be dead," Florida Highway Patrol Sgt. Kim Montes told People magazine, referring to Escobar. "He had no idea. He didn't see it coming. It came down right in the middle of his van. It is miraculous he didn't get more than a scratch on his face."
Escobar, of Orlando, was driving a 2003 Pontiac van.
The scrap metal hauler was on a ramp heading to westbound I-4 at the time.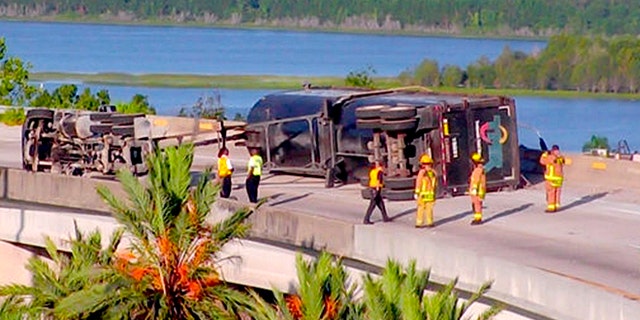 The man, Antonio Santiago Wharton, 33, of Kissimmee, Fla., survived the crash with minor scrapes, Florida Today reported.
Wharton was ticketed for careless driving, the paper reported.