Florida man with AK-47 posted video on social media threatening police: authorities
The Florida man was charged by police after driving by police vehicles with an AK-47 and threatening them
A man is facing charges after he posted a video of himself threatening and yelling obscenities at Miami-Dade Police officers on his social media account.
Vernon E. Kelson, 22, posted the threatening video on his Instagram page, @Getbackgan.Hank on Saturday, Feb. 25 at approximately 1 p.m. Kelson was seen holding the rifle outside the passenger seat window in his moving car by marked Miami-Dade police officers' vehicles.
In the video, Kelson repeatedly is heard threatening police officers, saying, "If they pull this b---- over, it's going to go down."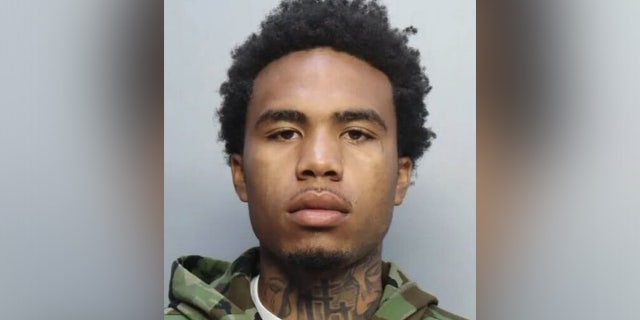 In a press release from the Miami-Dade Police Department, officials were monitoring social media when they stumbled across the video "from a known account" and linked Kelson to a previous investigation. Officials did not disclose the nature of the prior police investigation.
TEXAS LAWYER CHARGED AFTER ALLEGEDLY DRUGGING PREGNANT WIFE WITH ABORTION PILL
Police shared that they found Kelson and immediately arrested him on Tuesday. He is facing a number of charges including written threats to kill or do bodily harm, displaying a firearm while committing a felony and carrying a concealed firearm, Miami-Dade Police officials said.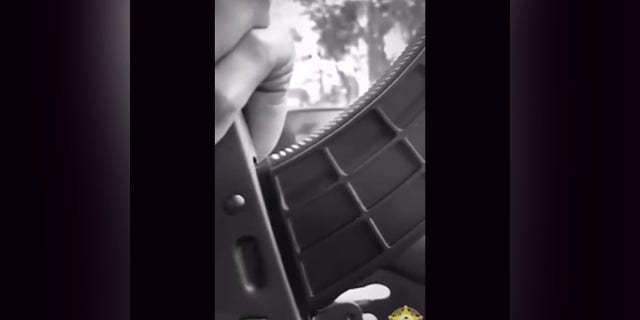 Following Kelson's arrested, Miami-Dade Police Director Freddy Ramirez released a statement about the incident.
LISTEN: THE FOX TRUE CRIME PODCAST WITH EMILY COMPAGNO
"Law enforcement officers put on their uniforms every day and leave their homes not knowing if they will return," Ramirez said in a statement. "I will not tolerate anyone, in any way, to threaten my officers or anyone bearing the badge on their chest. I will make available all of the resources of the Miami-Dade Police Department to bring those individuals to justice."
CLICK HERE TO GET THE FOX NEWS APP