Florida high school to reopen next week following deadly shooting
Marjory Stoneman Douglas High School is expected to begin reopening in phases in an attempt to have all students and staff back by next Tuesday — nearly two weeks after the shooting that left 17 people dead.
Broward County Public Schools officials announced Tuesday staff members will return to campus Friday at 8 a.m. The day is set to be dedicated to their needs and will include "a variety of support services," officials said.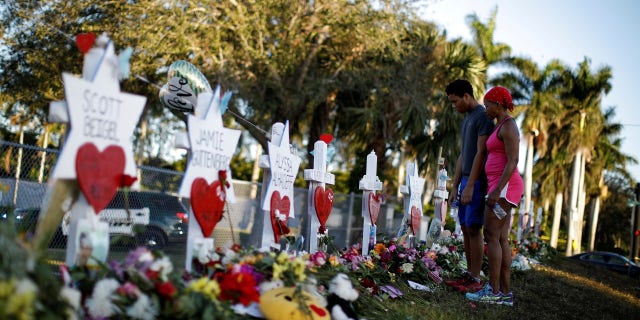 On Sunday, the school will have a voluntary campus orientation for students and parents from 2-5 p.m. The school district hopes to resume classes next Tuesday with a modified schedule.
Building 12 at the high school — where gunman Nikolas Cruz opened fire at students and faculty Feb. 14 — will most likely remain closed as the rest of the campus reopens. Broward Schools Superintendent Robert Runcie told the Sun Sentinel on Friday there have been "numerous" requests to have the building torn down.
"We've received numerous requests from parents, students, community members and local elected officials that they would like the building demolished and some memorial resurrected on the site," Runcie said.
For many students and parents, the building is a painful memory of the deadly shooting. Florida Sen. Bill Galvano told the Miami Herald there were "significant blood splatters" on the hallway walls.
"This building has to come down," he said.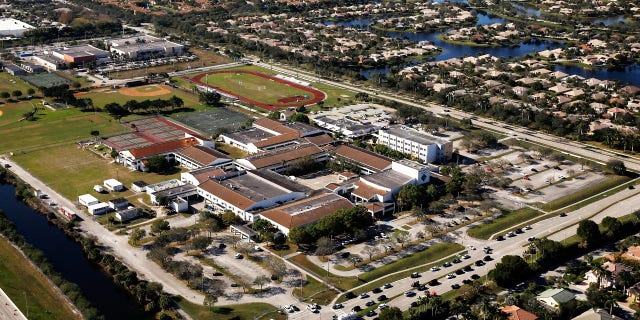 Runcie said school officials are working to accommodate 900 students' schedules to avoid the freshman building.
Several funerals have already been held for the victims of the shooting. On Monday, funerals were held for Alaina Petty, 14, and Luke Hoyer, 15, of Parkland, where hundreds of mourners gathered throughout the day.
Cruz made his second court appearance on Monday for a procedural hearing. The judge ruled that all investigative reports and case notes filed by the Florida Department of Children and Families will be released to the public.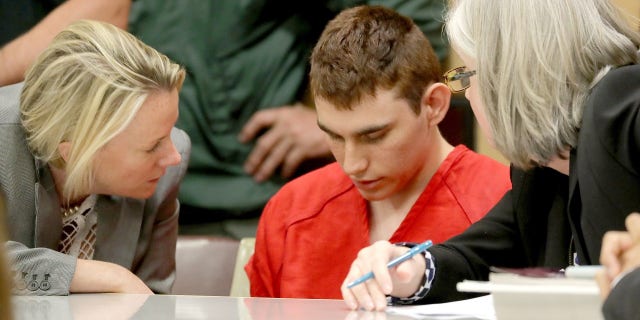 A law enforcement official also said the 19-year-old legally purchased at least seven long guns. The guns included an AK-47-style rifle he brought less than a month ago. Cruz also bought an AR-15 rifle he used during Wednesday's shooting, in which 15 people were also wounded.
Cruz, who was charged with 17 counts of premeditated murder, passed background checks to purchase the weapons.
The Associated Press contributed to this report.