Florida authorities say Christina Grimmie killer showed up at concert to attack her
NEWYou can now listen to Fox News articles!
Florida authorities said Saturday the man who shot and killed singer Christina Grimmie traveled to the concert venue specifically to attack her and then turned the gun on himself.
Orlando Police Chief John Mina said at a news conference that the suspect, identified as 27-year-old Kevin Loibl of St. Petersburg, Florida, didn't appear to know the singer personally. Grimmie was shot to death after giving a concert in Orlando Friday night. She died early Saturday.
"She was doing a meet-and-greet, just signing autographs and selling merchandise. This white male approached her and opened fire, striking her," Mina said. "We believe he came here to commit this crime."
Kaitlin Martin, 17, told the Associated Press the man attended the concert and watched the entire show at The Plaza Live before the shooting occurred. Martin said she was unsettled knowing that he was in the same audience she was in.
"This person was in the crowd with us, and while we were singing, having a great time, he was there with different intentions," she said
Detectives are scouring Loibl's cellphone records and social media accounts for clues to a motive, Mina said. However, police are unaware whether Loibl had any history of stalking Grimmie.
The Orlando Sentinel reported, citing Florida Department of Law Enforcement criminal background check, that Loibl has not been arrested in any crimes in the state and wasn't a registered Florida voter.
At Loibl's home, in St. Petersburg, someone had left a note on the front door, expressing the "deepest sorrow" for the loss "to the family, friends & fans of the very talented, loving Christina Grimmie." The note said there would be no other comment.
Mina said Loibl had two handguns, two loaded magazines and a hunting knife on him. He said there were unarmed security guards at The Plaza Live and they checked bags and purses for contraband, but there were no metal detectors or pat-downs.
A spokeswoman said all events at The Plaza Live had been suspended until further notice.
Loibl had made travel arrangements to come to Orlando alone, as well as travel arrangements to go back home, but he didn't have a car, Mina said. The police chief wouldn't elaborate further.
The 22-year-old New Jersey native finished third during the sixth season of NBC's "The Voice" in 2014, competing on the team of Maroon 5 star Adam Levine. She began amassing a following on YouTube as a teenager, gripping online viewers with her powerful renditions of hit songs. Her videos on YouTube have garnered millions of views.
In an earlier statement, police said Grimmie had performed with the band Before You Exit at The Plaza Live in Orlando. The concert ended around 10 p.m., and Grimmie was shot as she signed autographs for fans at a merchandise table in The Plaza Live concert venue.
Grimmie's brother, Marcus, immediately tackled the gunman, who then shot and killed himself during the struggle, police said. They credited the singer's brother with preventing the gunman from hurting others. Around 120 others were in The Plaza Live at the time.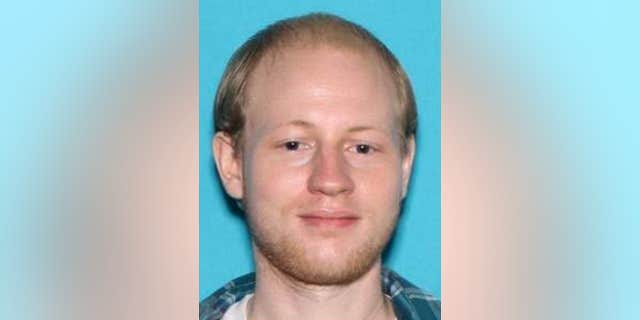 "Very heroic actions by Marcus Grimmie to jump in and it definitely could have prevented further loss of life," Mina said.
Martin said she was waiting in line with a group of her friends outside The Plaza Live, waiting for the band Before You Exit to come out, when she heard the "pops" go off.
"We thought at first they were balloons ... but then security started running all over the place yelling at people to get out because someone has a gun and someone is shooting. Everyone is just running all over the place," said Martin, who traveled to see to the concert from Brunswick, Georgia. "It was chaos."
Grimmie had posted a video of herself shortly before the concert was scheduled to begin, encouraging fans to come see her perform.
Levine posted a photo of himself with Grimmie on Instagram, commenting before her death was confirmed: "I'm sad, shocked and confused. We love you so much Grimmie. We are all praying hard that you can pull through this ... this just isn't fair."
"The Voice" paid tribute to Grimmie on its official Twitter page: "There are no words. We lost a beautiful soul with an amazing voice."
Marcus Grimmie wrote on Facebook Saturday night that he didn't know what he was going to do without his sister.
"Christina was more than my sister. She was a partner in life. A superstar. A goofball. Introverted. And a friend to everyone. Genuinely," he wrote. "But above all ... she was my baby sister. She loved the Lord and her family and was always there for me and I honestly don't know what I'll do without her."
The Philadelphia Inquirer reported in 2014 that Grimmie moved to Los Angeles in 2012 after joining Selena Gomez on tour to focus on her singing career.
"I'm done being surprised by cool things she does. She's very talented and she's worked incredibly hard — it's a dangerous combination," her brother told the newspaper at the time.
The Associated Press contributed to this report.