Fishing Boat Sinks in Gulf of Alaska, 1 Dead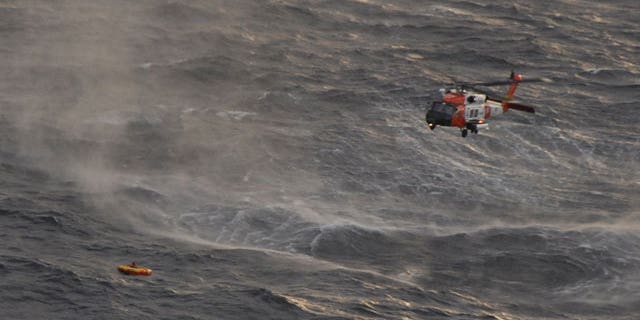 NEWYou can now listen to Fox News articles!
KODIAK, Alaska -- The Coast Guard carried out a dramatic rescue of three crew members on a fishing boat as it sank in the Gulf of Alaska, but was unable to save a crewman who was dead by the time officers arrived.
The three who survived suffered hypothermia but were in stable condition early Wednesday because they wore protective gear, said Dr. Phil Hess at Cordova Community Medical Center in Cordova, Alaska. The crewman who died suffered a head trauma while exiting the boat, but it's not clear if he died from the injury or hypothermia, said Hess.
The crew of the 75-foot Northern Belle sent a mayday radio call at about 5:30 p.m. on Tuesday that the boat was sinking about 50 miles south of Montague Island, said Coast Guard Petty Officer 1st Class David Mosley. That is near the mouth of Prince William Sound.
"We are going down," one of the male crew members told a Coast Guard dispatcher, according to an audio recording of the distress call.
A Coast Guard plane dropped a life raft to the crew members before a helicopter arrived and pulled them from the water.
Hess declined to give details of the injured because family members had not been notified but said the deceased was a man. The survivors were doing OK.
"It's cold. They were wearing survival suits, which gave the other three the chance they had and they're doing well," he said.
Records show the fishing boat is owned by Triton Inc.