Firefighter hurt battling Malibu brush fire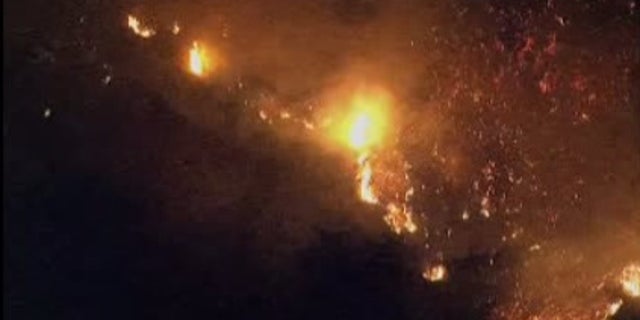 NEWYou can now listen to Fox News articles!
A firefighter was hurt while battling a blaze that has charred 7 acres of brush along canyon hillsides in Malibu, a Los Angeles County Fire official said Thursday.
A helicopter transported the woman to a hospital, inspector Randall Wright reported. The blaze that broke out shortly before 3 a.m. off Mulholland Highway near Decker Canyon is 35 percent contained.
Wright says no evacuations have been ordered but plans are in place to get residents out if the flames flare up again. County Fire Inspector Chris Reade tells KNX Radio that crews are protecting homes and sheriff's officials are helping some residents who wished to leave.
Light winds are assisting helicopter crews making water drops over the fire in steep, inaccessible terrain north of Pacific Coast Highway. Several roads are shut down.
The cause is under investigation.
The Associated Press contributed to this report.