Ex-Boyfriend Pleads Not Guilty in Killing of Massachusetts Teen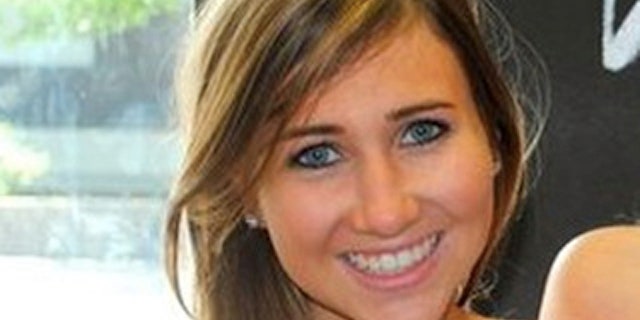 NEWYou can now listen to Fox News articles!
A Massachusetts teenager has pleaded not guilty to charges that he murdered his ex-girlfriend, who was found dead in a marsh with a gaping wound to her neck just hours after she left her job at a mall clothing store.
Nathaniel Fujita was arraigned in Framingham District Court Tuesday on a charge of first-degree murder in the death of 18-year-old Lauren Astley, whose body was discovered by a bicyclist Monday morning. Fujita was arrested Tuesday and ordered held without bail.
Prosecutors said the 18-year-old Fujita was one of the last people to see Astley alive after she left her job at the upscale Natick Collection Mall, which wasn't far from Astley's home in Wayland, about 20 miles outside of Boston.
Astley was reported missing Sunday by her father after failing to return home from her job. Her car was found several miles away at the town beach.
A bungee cord was found around her neck, which had a visible incision, prosecutors said.
A medical examiner determined that the cause of death was strangulation by ligature and a cut to the neck from a sharp object, Middlesex District Attorney Gerry Leone said at a news conference.
"We've yet to determine exactly which sharp object was used to inflict the incise wound," Leone said.
Fujita's attorney, William Sullivan, said he couldn't immediately comment Tuesday, adding that he was reviewing documents and forensics in the case that he received earlier in the day.
Investigators were still trying to determine what triggered the killing, but Leone said it might be related to Fujita's attempt to exercise control over a woman he had dated for several years.
"The unfortunate reality ... is we really need kids to focus on teen dating violence," Leone said. "This case, like so many paradigms, is about control and about power -- usually about male defendants over female victims."
Prosecutors believe Fujita plotted Astley's death before meeting her after she left work Sunday night.
"There was a strong case of premeditated murder ... and attempts to cover up with what he had done," Middlesex Assistant District Attorney Lisa McGovern said in court.
Astley, an only child, was an aspiring fashion designer who had planned to attend Elon University in North Carolina in the fall, the Boston Herald reports.
Fujita and Lauren had both just graduated from Wayland High School and were "close," her father, Malcolm Astley, told The Associated Press.
The young woman had recently ended her three-year relationship with Fujita, prosecutors said. Classmates of the couple described the breakup as contentious, according to the newspaper.
"When we fall in love, we allow ourselves to become vulnerable and we lose perspective," Astley's father said, sobbing. "I miss her terribly."
The Associated Press contributed to this report.
Ex-boyfriend held without bail in slaying of Wayland teen: MyFoxBOSTON.com