Electric blanket may have sparked Missouri fire that killed 96-year-old woman
A Missouri woman's efforts to stay warm during the deep freeze that enveloped much of the nation last week may have led to her death, according to officials.
Fire officials told FOX4 Kansas City that Lucille West, 96, died Friday at a local hospital after she was found unconscious during a fire at her home in Lone Jack, Mo.
Lone Jack Fire Chief David Kelsey said West lived directly across the street from the fire department, but the flames and smoke were so intense she did not survive the blaze. He believes the deadly fire was started by her electric blanket.
"She had limited sources of heat within her house," Kelsey told FOX 4. "She was using a natural gas space heater and some other electric heaters and a few electric blankets to keep warm at night."
CHILD PLAYING WITH STOVE BLAMED FOR MASSIVE BRONX FIRE THAT KILLED 12, OFFICIALS SAY
The 96-year-old also had no smoke detectors in her home, according to the fire chief.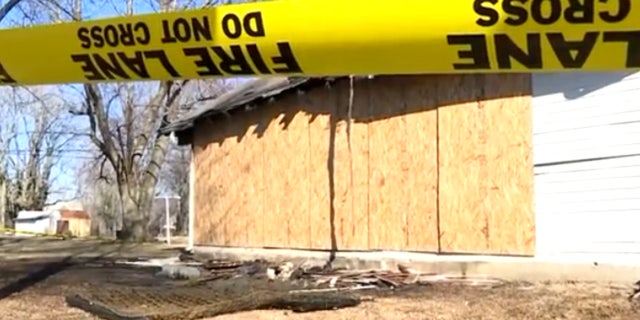 Neighbor John Cimino told FOX 4 he uses similar items to keep his home warm in the winter, which he said is a constant struggle.
"It is very difficult, especially if you have electric heat," Cimino said. "I've lived with gas heat my whole life, and electric heat is completely different. It doesn't keep you near as warm."
Kelsey said the death of the 96-year-old was a "big loss" in the tight-knit community, located about 30 miles southeast of Kansas City.
"Just seeing her on a day-to-day basis as I go in and out between the office and home -- when the weather's decent, she's almost always outside, and we`ll exchange, if nothing else, a wave as I pass by," Kelsey said. "She will be missed."