East Pittsburgh sees protests in police shooting that killed Antwon Rose, 17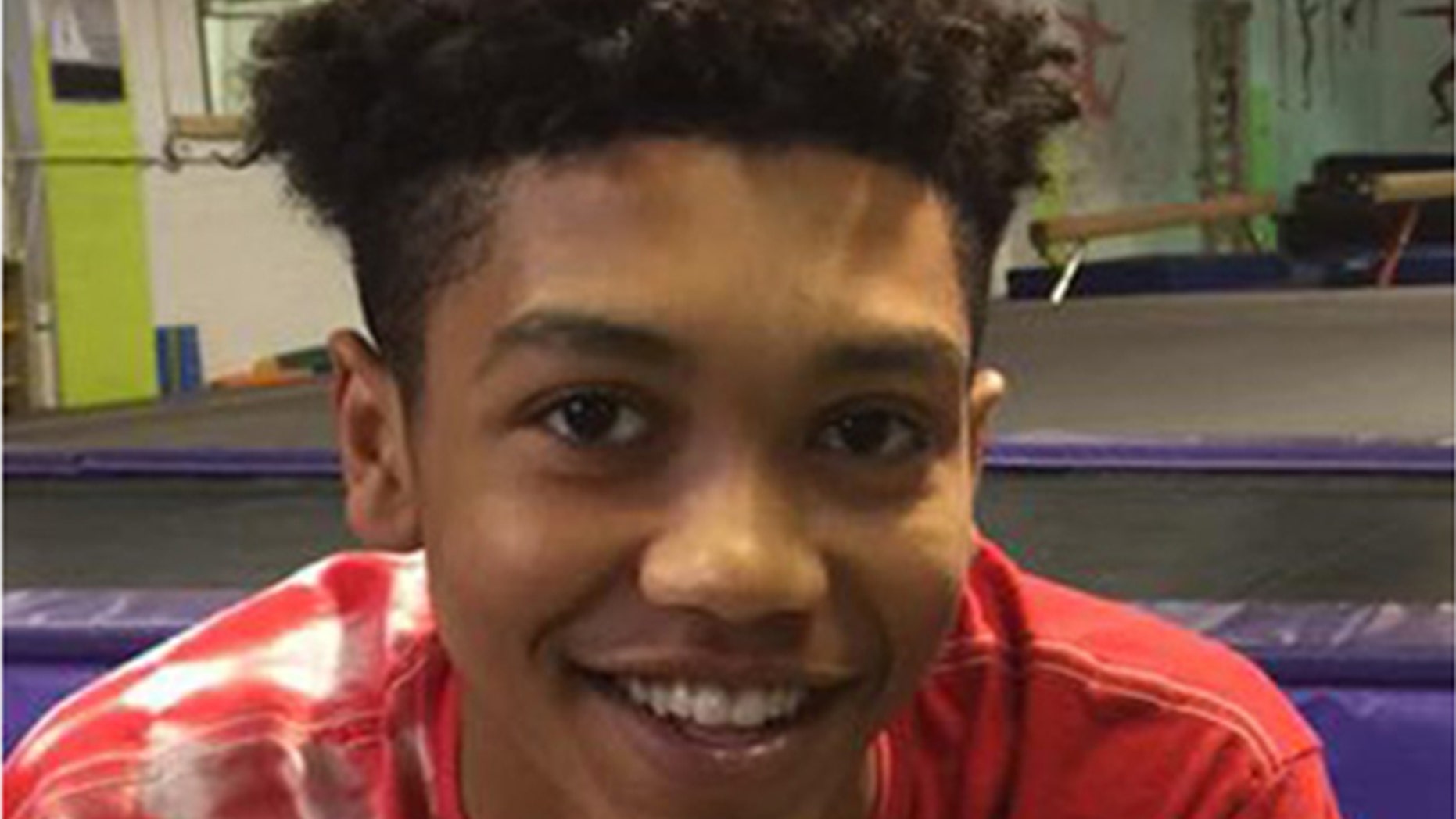 Protests erupted outside of the East Pittsburgh Police station over a 17-year-old boy shot and killed by a police officer late Tuesday as he ran from a traffic stop related to a separate shooting.
The gathering for Antwon Rose, which spread across social media with photos and video, saw demonstrators praying, chanting, marching and calling for an end to violence and police brutality, KDKA reported.
One video, as The Tribune-Review reported, showed a cop car trying to push through the crowd; others showed protesters linking arms as well as shouting for justice.
The protests continued even after heavy rain swept through the area. Another protest is scheduled for Thursday at noon in front of the Allegheny County courthouse. 
"From all accounts, he was a generous, hard-working and highly promising student. Affirmations of his generosity of spirit and genuine good heartedness have begun pouring in from all corners of the East Pittsburgh community where he lives," his family's attorney, D. Lee Merritt, said in a statement.
The Allegheny County medical examiner's office said Rose, who worked for the wife of a candidate for lieutenant governor, died at the hospital. The brief report released Wednesday did not list a cause of death or say how many times or where the teenager was shot.
Investigators said Wednesday that the car stopped in East Pittsburgh matched the description of a vehicle being sought in a nonfatal shooting in a town a few miles away. An East Pittsburgh officer, who has not been identified, was taking the driver into custody when the two passengers, including 17-year-old Antwon Rose, ran off.
Investigators have said Rose was shot three times. They also said nobody fired a weapon at the officer during the stop and the teen did not have a weapon on him.
Merritt added: "We know very little about the circumstances surrounding his death at this early stage. We must emphasize that rumors of him being involved in a separate shooting are unsubstantiated. We know that he was not armed at the time he was shot down, that he posed no immediate threat to anyone, and that, significantly, the driver of the vehicle he occupied was released from police custody. The officer involved in this shooting had just been sworn into the Pittsburgh PD roughly three hours before this encounter. These facts, without more, simply leave very little room to justify the use of deadly force by this officer. Additional information concerning the background of the offending officer and the facts available to him at the time of the shooting is needed as we determine the appropriate action in this matter."
Allegheny County Police Department Superintendent Coleman McDonough, as Fox News previously reported, said: "An investigation revealed that the shooter fired nine .40 caliber rounds at the victim from a passing vehicle. The victim also returned fire at the vehicle."
He also revealed two firearms were recovered from the suspect's vehicle.
McDonough added that the medical examiner would release further information.
McDonough noted there are circumstances when Pennsylvania law permits officers to use lethal force on a fleeing suspect. It's allowed to prevent death or serious injury to an officer or another person or if the fleeing suspect has used or threatened violence or possesses a lethal weapon.
County police were called in to conduct an independent investigation, which is standard procedure, McDonough said. He said the officer has been placed on administrative leave.
Fox News' Michelle Chavez in East Pittsburgh, Tamara Gitt and The Associated Press contributed to this report.