Driver killed after being ejected from car, landing on Los Angeles freeway exit sign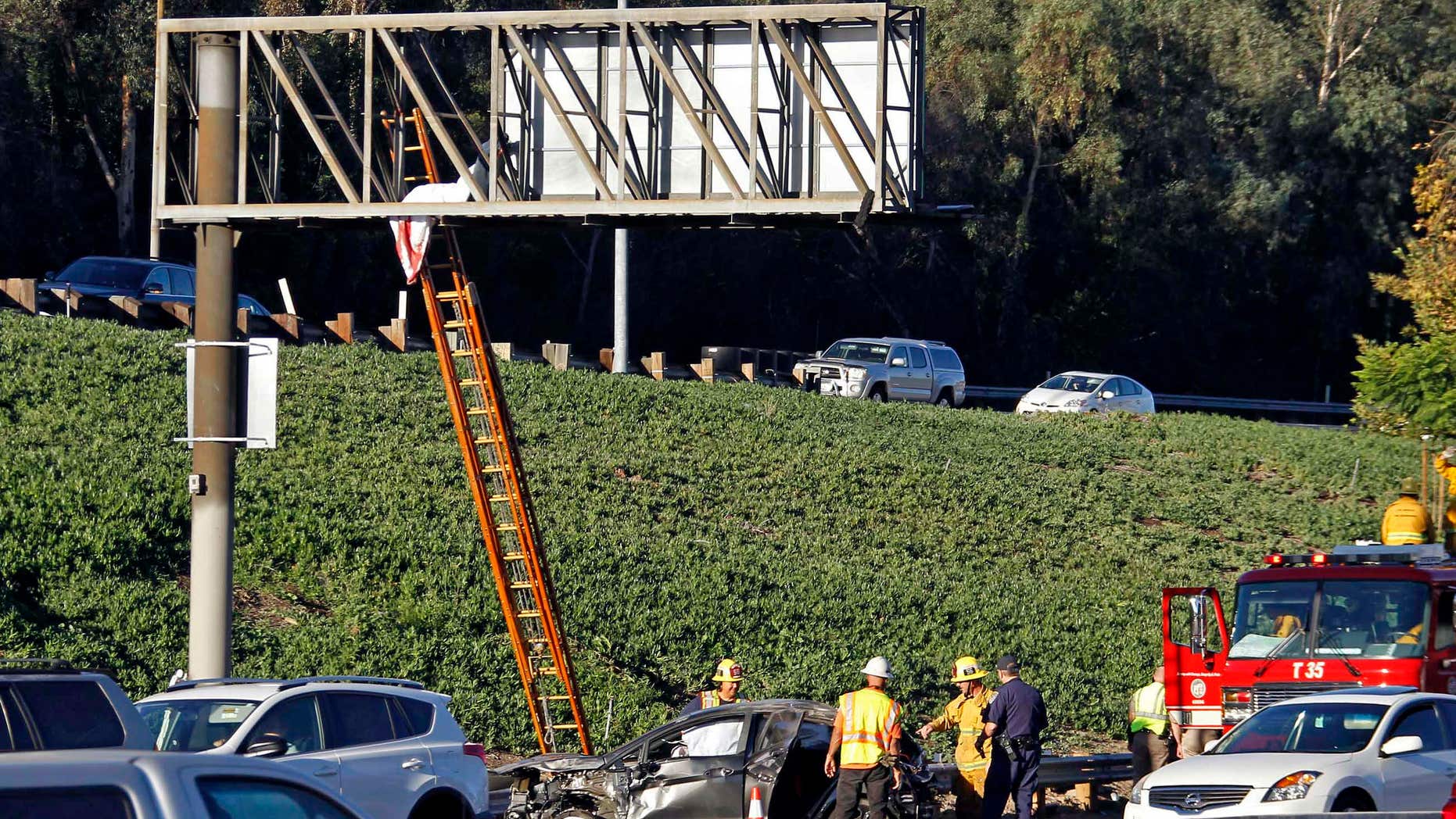 A Los Angeles driver was in a car accident early Friday and rolled his vehicle several times before being tossed 20 feet in the air and landing on a road sign.
California Highway Patrol Officer Chad Guin said the crash occurred on the northbound side of Interstate 5 near downtown Los Angeles at 7 a.m. The freeway was reopened after firefighters removed the body with a fire truck ladder.
Lt. David Smith of the Los Angeles County coroner's office identified the victim as Richard Pananian, 20, of Burbank, according to KTLA. Witnesses told the California Highway Patrol that Pananian was driving his Ford Fiesta at a high rate of speed and passing vehicles on the shoulder.
A 45-year-old driver of a Ford F-150 was in the No. 4 lane going about 50 mph when Pananian veered left from the right-hand shoulder and hit the truck's rear, KTLA reported citing a CHP collision report.
Pananian veered right and overturned multiple times. He was then ejected from his car about 20 feet in the air and landed on an exit ramp sign overhead. He then came to a rest on the ledge of the sign.
"Any time you speed and you don't wear your seat belt, there's a good chance you're going to get hurt, if not killed," Patrol Officer Edgar Figueroa said.
California Highway Patrol said lanes reopened around 11 a.m.
The Associated Press contributed to this report.