DOJ investigating New Jersey jail in wake of inmate suicides, report says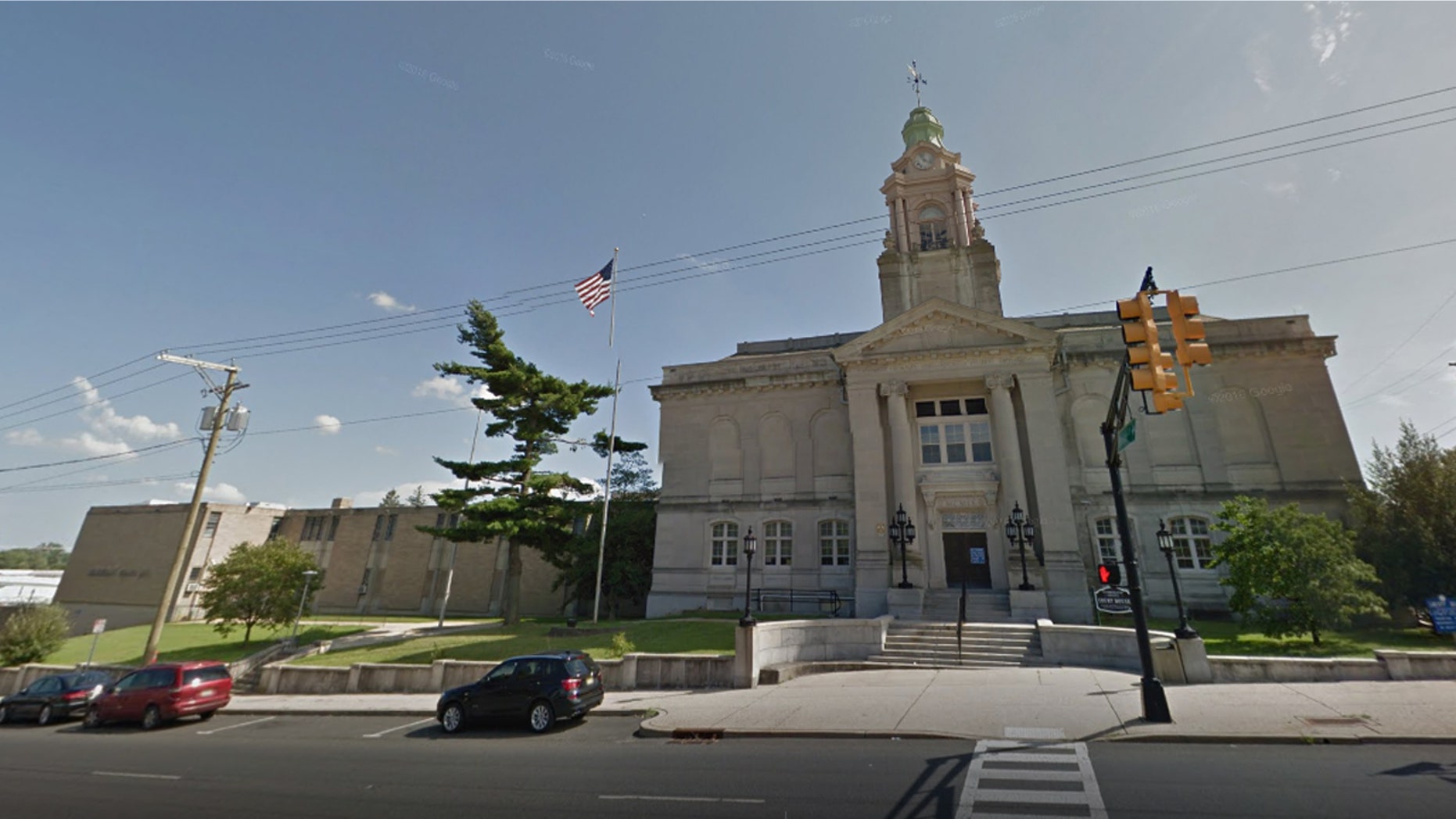 A New Jersey jail has reportedly drawn the scrutiny of the Department of Justice (DOJ).
Six inmates killed themselves in three years at the Cumberland County Jail -- and now, a DOJ investigation is looking at the site, NJ.com reports.
Cards were reportedly passed out at the jail on Tuesday, saying in part that the agency "is investigating whether the Cumberland County Jail provides adequate mental health care to prisoners and takes reasonable measures to prevent suicides."
Also reportedly included: information for tipsters on how to reach a DOJ attorney.
A DOJ spokeswoman would not confirm or deny a probe, NJ.com reported. On Thursday, a DOJ spokeswoman declined Fox News' request for comment and did not provide a time period for the suicides.
JUSTICE DEPARTMENT OPENS PROBE INTO CHILD SEX ABUSE IN PENNSYLVANIA CLERGY
A June 2018 news release, a copy of which was provided to Fox News on Monday, said the Department of Corrections was told the agency "will review practices and procedures related to inmate suicide prevention at the facility."
"We welcome the opportunity to address and resolve any concerns that the Department of Justice may have concerning suicide prevention at the County Jail," Cumberland County Jail Warden Richard Smith said in a statement at the time.
He added that the department had already "addressed several issues related to additional medical services, officer training, surveillance equipment, and early response procedures."
A spokesman for the Cumberland County Jail declined to comment to Fox News on Thursday, instead referring a reporter to Cumberland County Counsel Theodore E. Baker. Baker was not available for comment.
KENDALL JENNER'S STALKER GETS ONTO HER PROPERTY, HANGS BY THE POOL
Baker told NJ.com the county has been working with the federal agency regarding their questions and has made its own fixes, too.
"At this point, there is only a cooperative effort between the County and DOJ to review practices and procedures and we have been informed that this is not a criminal investigation," he told NJ.com in a statement on Thursday.
He also spoke about suicides or lack thereof.
"Thankfully, we have not seen any suicides in the last year and a half and we will strive to do all that we can to try to prevent such incidents," Baker said.