Dog helped kick Washington couples' meth addiction
The companionship of man's best friend appears to have been what one couple in Washington state needed to break the cycle of a debilitating drug addiction.
Elizabeth Osborn and Devin Dickson have struggled with a decades-long addiction to crystal meth, which landed them in prison and later left them homeless, with the married couple camping in various cities across the country.
They had already relapsed on several occasions by the time they ended up in Colorado two years ago, Osborn and Dickson told FOX28. But then they adopted Alex: A Border Collie-Red Heeler mix who turned out to be what they needed to finally kick the drug.
"We found out very quickly that Alex is horrified by the smell of methamphetamine coming out of someone's skin or being smoked," Osborn said.
After bringing Alex into their family because of "how chill he was," the couple discovered their new four-legged addition would quickly change his mood when he was around meth. The couple said that when they would expose the dog to meth or get high, he would shake and hide in a corner. One time when Devin relapsed around the dog, he almost got bit, Osborn said.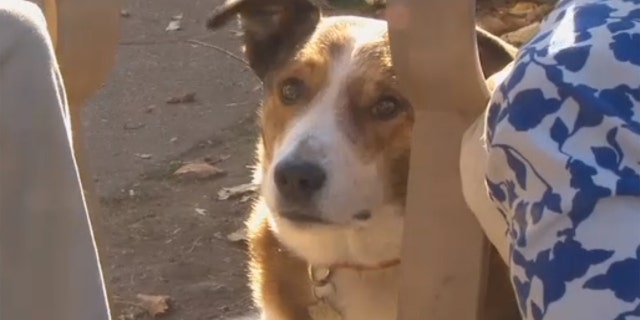 "He went to go try and pet Alex, and Alex tried to bite him in the face," she told FOX28.
DOG RETURNED TO ARIZONA SHELTER FOR BEING 'TOO GOOD'
When faced with the prospect of getting rid of their beloved pooch or sticking with the drug, the couple said the choice was clear.
"It was either Alex found a new home or we stopped using meth, and there's absolutely no way I could've gotten rid of Alex," Osborn said.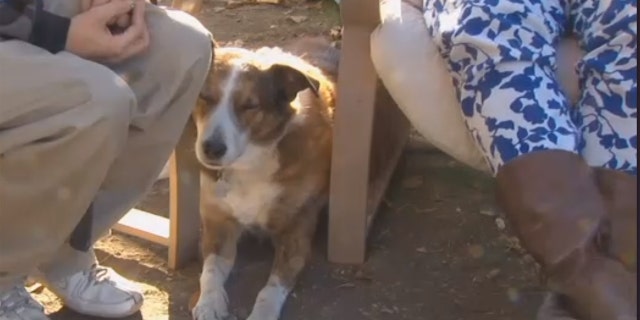 Now two years, one month, and 17 days sober, the couple is still struggling to get by on odd jobs -- but they're happy with their decision.
"It's that perfect love," Osborn told FOX28.