Denver Broncos release QB Chad Kelly after trespassing arrest
The Denver Broncos released quarterback Chad Kelly -- the nephew of former Buffalo Bills quarterback Jim Kelly -- on Wednesday following his arrest for allegedly trespassing in a Colorado home.
"This was a decision that we made as an organization," Broncos president of football operations and general manager John Elway said in a news release. "After reviewing all the information...we agreed that releasing Chad was the right thing to do."
Elway said the team offered Kelly help and "are supportive of him in every possible way."
Kelly's release followed his arrest in Englewood early Tuesday.
Police officers responded to a report of a man standing outside a residence at around 1:17 a.m., authorities said in a statement.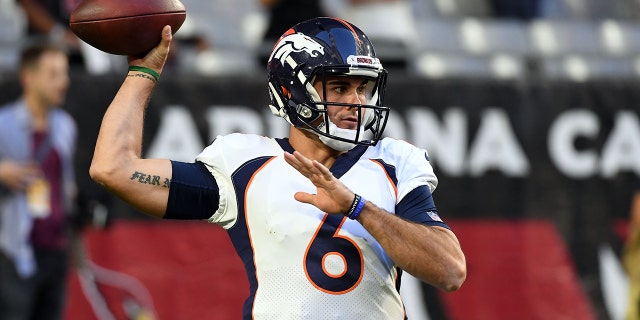 A couple and their child were inside the home when Kelly, 24, allegedly entered and sat on the couch next to the mother, the Denver Post reported, citing an arrest affidavit. Kelly was reportedly mumbling incoherently.
The woman called for the man in the house and he allegedly confronted Kelly and hit him on the back with the plastic end of a vacuum cleaner, police said. The home's occupant chased the man out of the residence before police came. Responding officers then searched the area, police said.
Police eventually found a man matching the description provided by the homeowner inside a black SUV and Kelly was subsequently arrested and charged with first-degree criminal trespass, police said.
Kelly was drafted by the Broncos in the seventh and final round of the 2017 NFL Draft with the last pick, the so-called "Mr. Irrelevant." He missed all of last season with an injury.
He was reportedly not invited to the 2017 NFL Combine due to multiple off-field incidents, including being thrown off the Clemson football team after the 2013 season and an arrest in 2014. Kelly also later played at the University of Mississippi.