Delaware man, 82, beaten laying flowers in cemetery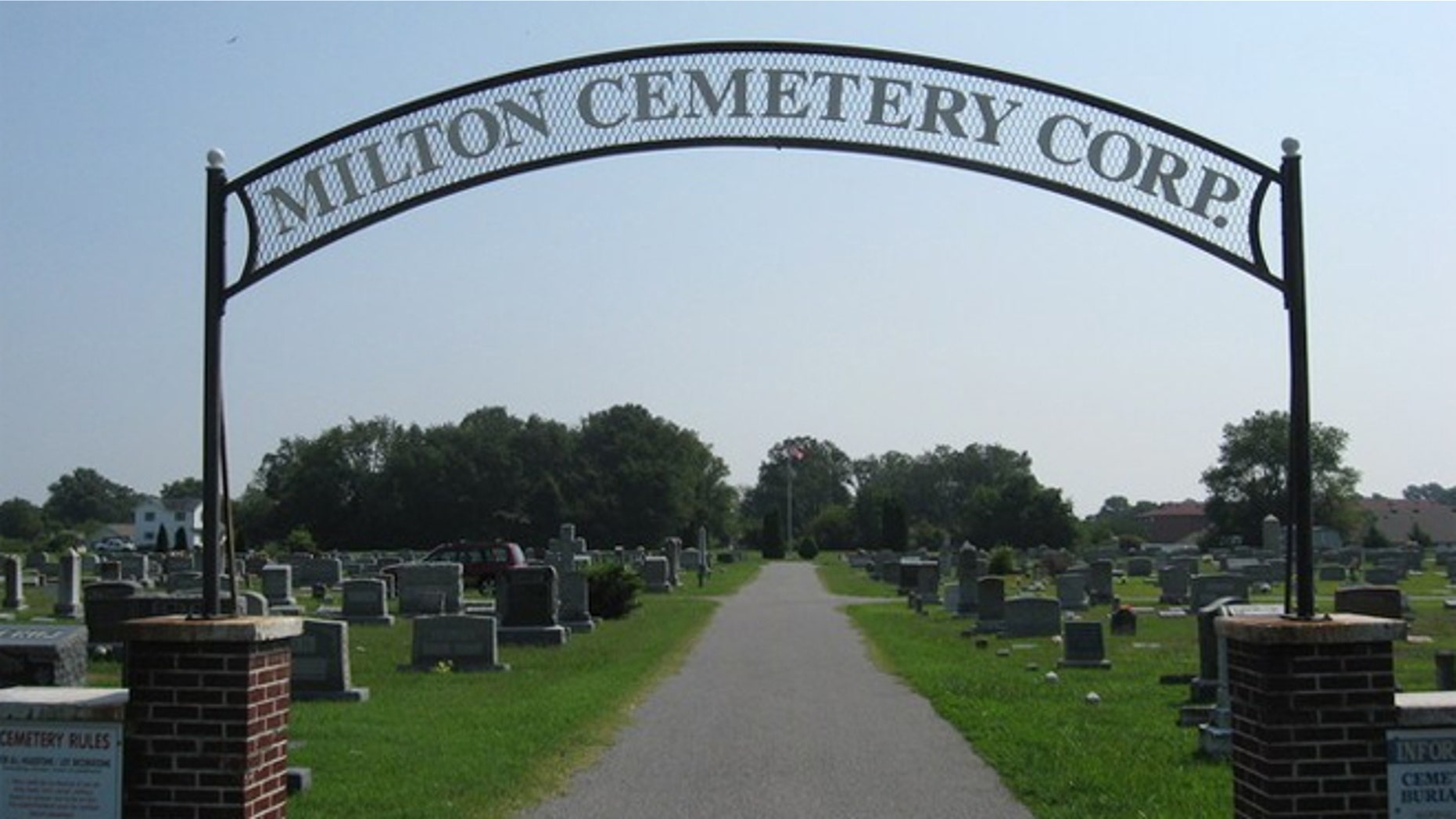 Police in Delaware are searching for the man who pummeled an 82-year-old man Saturday who was laying flowers at his spouse's grave.
The attack occurred at the Milton Cemetery in Bridgeville, Del., sometime between 3:30 p.m. and 5 p.m., MyFoxDC.com reported.
The victim was kneeling when the suspect demanded money, WBOC.com reported.
The victim was hospitalized in stable condition and the suspect was last seen running from the cemetery wearing a gray hooded sweatshirt, the report said.