Defense attorney pushes to have Steubenville rape trial moved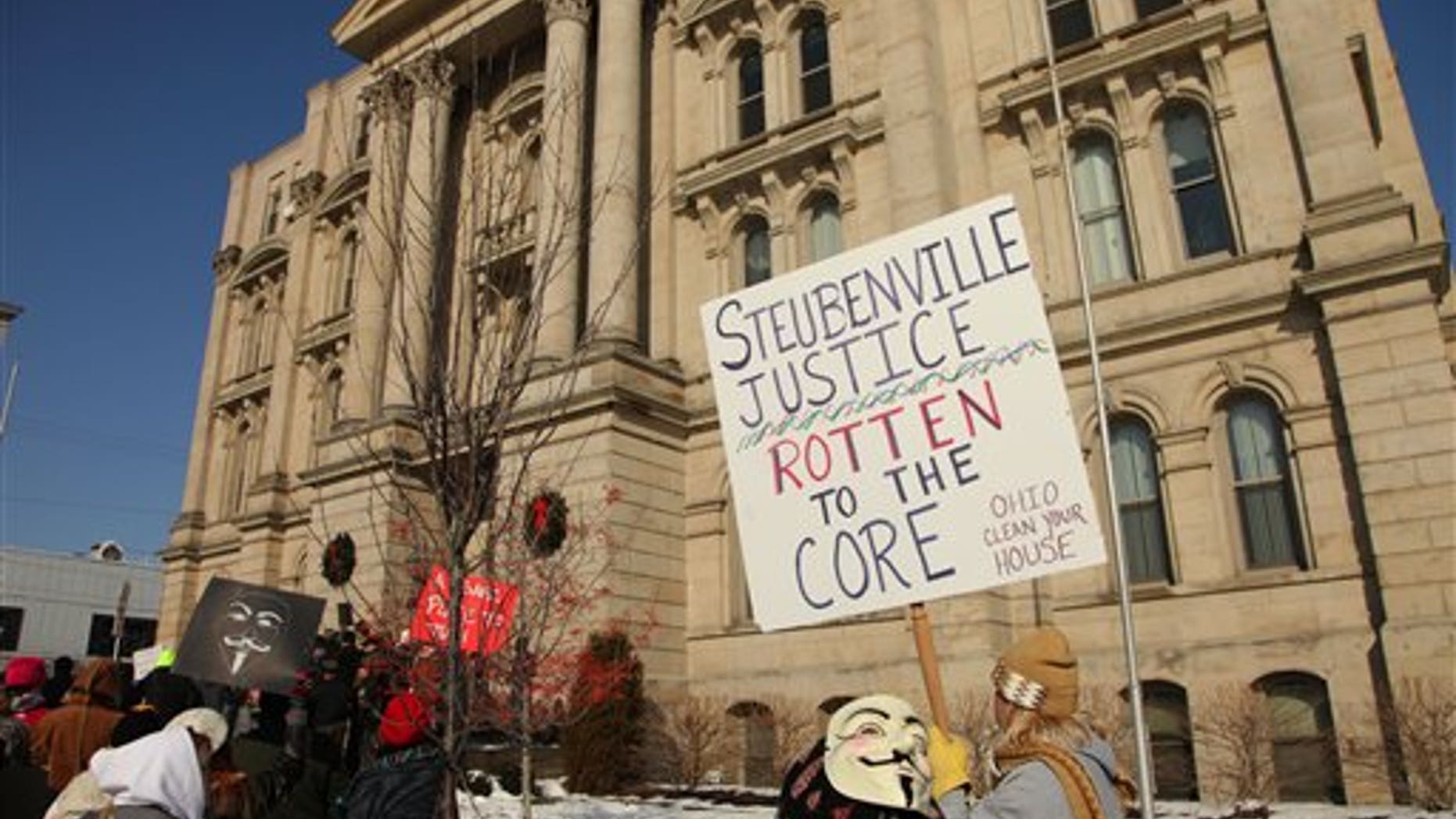 The attorney for one of two Ohio high school football players charged with raping a 16-year-old girl wants the trial closed to the media and moved out of Steubenville, a small town he says has been torn apart by the emotionally-charged case.
Walter Madison, who represents the 16-year-old football player, said he fears witnesses who could help corroborate his client's story are too intimidated to come forward in the eastern Ohio town of about 19,000. The case and alleged cover-up have generated widespread media coverage, and condemnation from victims' rights groups, area residents and even computer hackers who have distributed evidence in the case.
"I want witness participation," Madison told FoxNews.com, claiming some individuals in "seeming support" of his client have been "vilified" on social media websites. "They're intimidated," he said. "They don't want to participate."
But finding anyone sympathetic to the defendants may be nearly impossible, no matter where the case is tried. The details of the case, and photos and cellphone video that later appeared online are shocking and sickening, by any standard. The victim who is said to have been unconscious, was allegedly carried around to a series of parties on Aug. 11-12 by members of the Steubenville High football team. The girl was allegedly sexually assaulted at least twice --  first in the back of a car -- as others watched and snapped pictures. At lease one of those photos, showing the victim being dragged by her wrists and ankles, appeared online.
The teens, ages 17 and 16, are facing formal rape accusations in connection with the alleged sexual assault of a West Virginia girl in August. Their attorneys have denied the charges in court. Jefferson County Sheriff Fred Abdalla said he was told by the Ohio Division of Public Safety that people using false names on Facebook were threatening to harm his family.
"Besides making threats against my family, they threatened to come in and shoot up the kids at Big Red," Abdalla told FoxNews.com.
Abdalla pushed back against claims that law enforcement did not thoroughly investigate the alleged crime, saying, "Some people got sick minds. Some people live in the sewer."
"If God from heaven came down right now and said there's no cover-up, some would still say there was," he said. "We had a crime scene investigator in here from Day 1."
FoxNews.com's Cristina Corbin and the Associated Press contributed to this report.
Editors' Note: The Associated Press named the minors charged due to the fact they have been identified in other news coverage and their names were used in open court. FoxNews.com will not name the defendants.