Deer kills seasoned hunter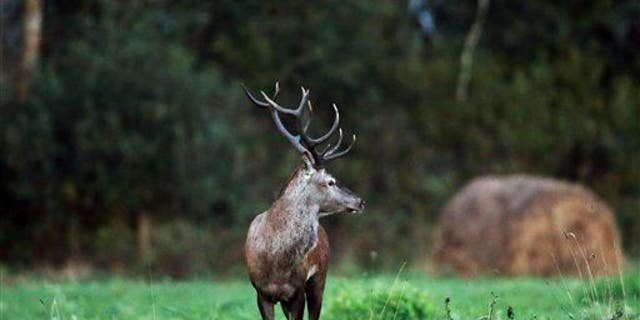 NEWYou can now listen to Fox News articles!
A member of a French hunting party was killed Monday in what authorities are calling an exceedingly rare accident. Police say the unarmed 62-year-old man was acting as a beater (meaning trying to get game to leave their cover) for a hunting party in Compiègne national park, around 50 miles northeast of Paris, when the animal charged, piercing him with an antler, AFP reports.
Regis Levasseur, described as a seasoned hunter, died of internal bleeding before emergency services got there. Authorities say hunting injuries involving wild boar are a lot more common, though ones involving deer are not completely unheard of.
"It remains a wild animal, with unpredictable reactions," Guy Harlé, the chief of the regional hunting association, tells Courrier Picard. "It is a dangerous animal, contrary to what people think. The antlers of the stag are like many knives piercing you, there is nothing you can do." As for Levasseur, "For him, hunting was more than a hobby, it was his life," Harlé adds, per the Local.
(Scientists have spotted a grisly first among deer.)
This article originally appeared on Newser: Deer Kills Seasoned Hunter