Debating the 2nd Debate - Winners & Losers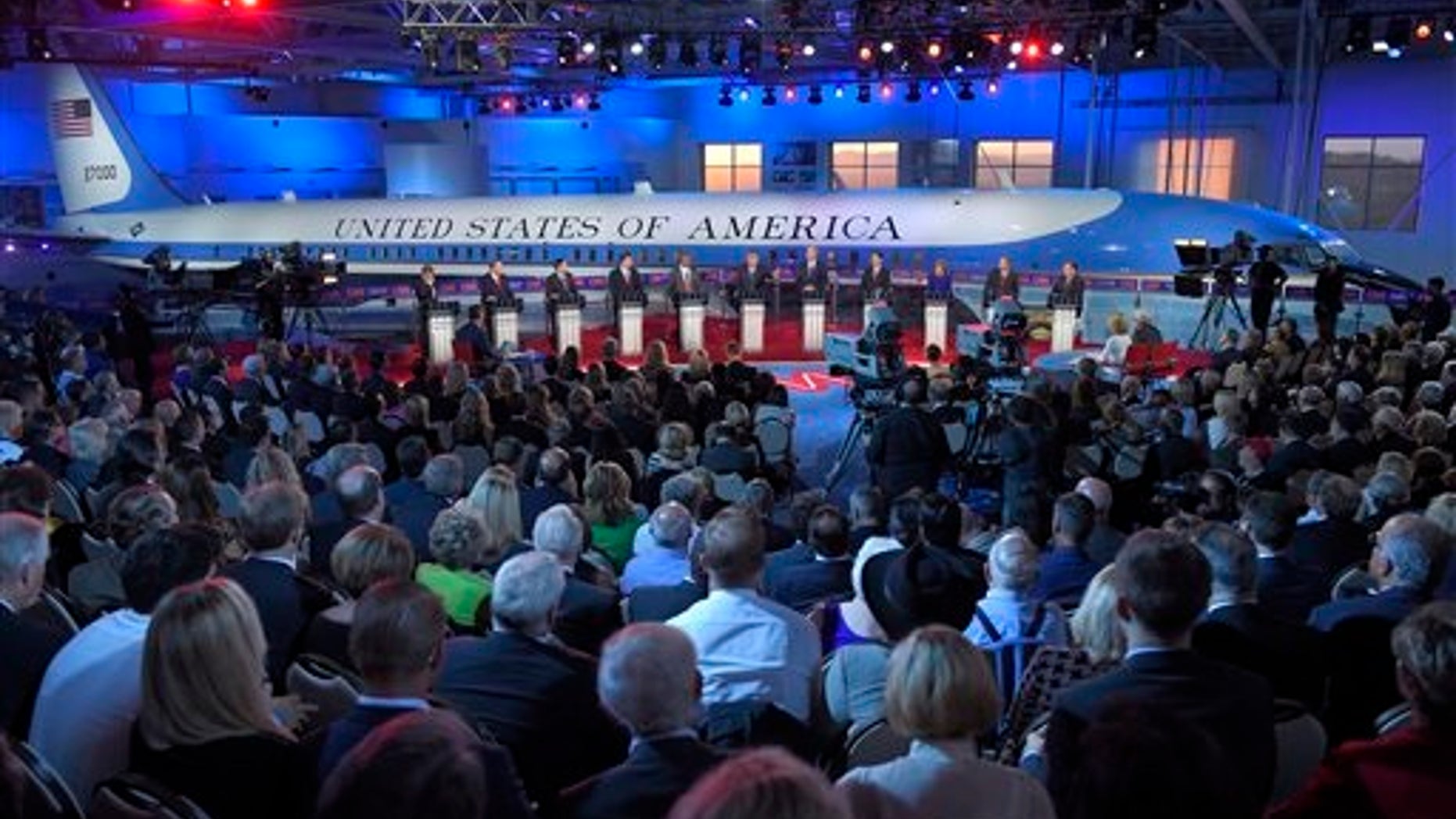 Fascinating debate last night featuring the top 10 Republican men and one woman running for the GOP nomination.
The debate turned into a slugfest at several points. Much of the ammunition spent going after front-runner Donald Trump. Carly Fiorina made it to the main stage, and got high marks for her verbal volleys. Fiorina also got in one of the best digs at Donald Trump over his comments about her looks. Jeb Bush tried to take on Trump with mixed results.
Here's how the New York Times reporters Jonathan Martin and Patrick Healy put it today, "Determined to prove their mettle, several Republican presidential candidates showed new aggressiveness in lacing into Donald J. Trump on Wednesday night, seeking to elevate themselves as leaders of substance and shake up a race that Mr. Trump has dominated all summer. While moderators at the CNN debate tried repeatedly to pit one Republican after another against Mr. Trump, the candidates fought to break out of that dynamic, with Carly Fiorina emerging as an especially tenacious combatant who provided some of the few moments where Mr. Trump looked uncomfortable."
The death toll rising in California as wildfires continue to rage there.
2 more bodies found in the rubble of homes in the town of Middeltown, California. Several more people remain missing. Fires in Northern California have destroyed hundreds of homes and forced more than 10,000 to flee.
The death toll climbed in Utah after flash flooding near the border with Arizona. The bodies of six more hikers have been found near Keyhole Canyon. One more person is still missing.
An 8.3 magnitude earthquake hit off the coast of Chile. There is a tsunami advisory for Hawaii and California.. though no destructive wave are expected. There is likely to be a one foot wave. At least five people are dead, and there are reports of severe damage in parts of Chile.
All eyes on the Federal Reserve today as it makes an important decision on raising interest rates. The Fed is considering raising interest rates which have stayed near zero for nearly nine years! There's arguments for and against, and it could have a big impact on your financial future.
We also get reads today on weekly jobless numbers, and housing starts.
Cablevision is being sold to the EU firm Altice for nearly 18 billion dollars.
GM is settling several class action lawsuits over faulty ignitions for a billion dollars. 124 people may have died due to the faulty switches.
The government approved the merger of Expedia and Orbitz. The merger further reduces an already shrinking competitive online travel market.
Thousands of migrants are now flooding through Croatia from the Middle East and Africa after Hungary successfully closed its border to the mostly refugees trying to reach Germany and Nordic countries. The EU Parliament has approved a plan to distribute 120,000 refugees throughout member countries.
President Obama meets at the White House this morning with three Americans who stopped a terror attack on a train headed to Paris.
For more news, follow me on Twitter: @ClintPHenderson