DC subway officials mull month-long closure over needed repairs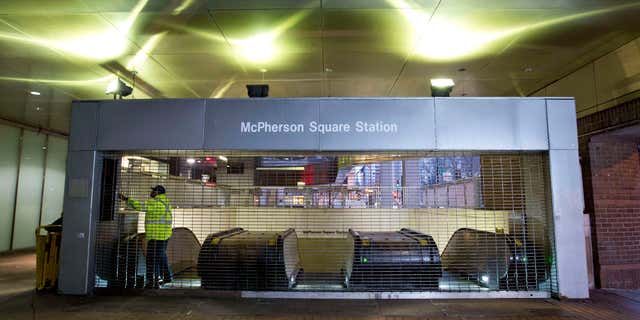 The entire Washington, D.C. subway system might need to close for at least a month to make much needed repairs, the Metro's chairman said Wednesday.
Jack Evans, the Metro Board of Directors chairman, told WTTG-TV that the Metro has been neglected for so long that this could be the only way to make the needed repairs. Evans said that closing the line for a couple of hours at night and on the weekends wouldn't be enough.
"The system right now, in order to do the maintenance that needs to be done, cannot be done on three hours a night and on weekends. It just can't," Evans said at a conference of high-level local leaders.
"So in order to do repairs that are necessary, it may come to the point where we have to close the entire Blue Line for six months. People will go crazy. But there are going to be hard decisions that have to be made in order to get this fixed," he added.
Metro officials are in the process of reviewing the entire subway system. However, the board plans to stay behind Metro's general manager Paul J. Wiedefeld if he concludes an entire line has to be shut down.
Evans said that if there is a line that needs to be shut down, local leaders along the line will be notified and bus availability will be enhanced to get commuters to and from work.
Evans and Wiedefeld both warned commuters of a possible complete shutdown at the conference, according to The Washington Post. Evans said there was a "dire" need for more than $1 billion a year in additional funding for the subway.
The Post reported that Wiedefeld is considering a lengthy shut down, but said he hasn't made a decision yet.
"I'm keeping all my options open," Wiedefeld said. "There are some bigger issues here in terms of power and track. In the last few years, we've been trying to do this in a sort of piecemeal way, and basically we've alienated everyone."
There hasn't been any world on which lines need the most work. The review should be finished with in six weeks, WTTG-TV reported.
Earlier this month, the D.C. Metro subway stem shut down for a regular work day and caused massive headaches for commuters. It was revealed then that it was closed for emergency track safety inspections.
Click for more from The Washington Post.