DC cops searching for smash-and-grab thieves who stole over $140K in designer glasses
Robbery happened at Georgetown Optician in Washington DC
A group of thieves in Washington, D.C., stole over $140,000 worth of designer glasses in a broad daylight smash-and-grab robbery on Sunday, authorities said.
The theft happened just after 3 p.m. at Georgetown Optician at the Wharf on 699 Water Street Southwest when four suspects entered the high-end eyewear store, the D.C. Metropolitan Police Department said.
Surveillance video shows the suspects snatching eyeglasses from glass display cases and stuffing them into bags before fleeing the store.
A worker at the store told police that two suspects had asked to see a pair of Cartier glasses they saw the night before when another masked suspect pulled out a hammer and started smashing the glass of the display counter, FOX5 DC reported.
SHOTS FIRED DURING 'ARMED ROBBERY' ON UNIVERSITY OF COLORADO BOULDER CAMPUS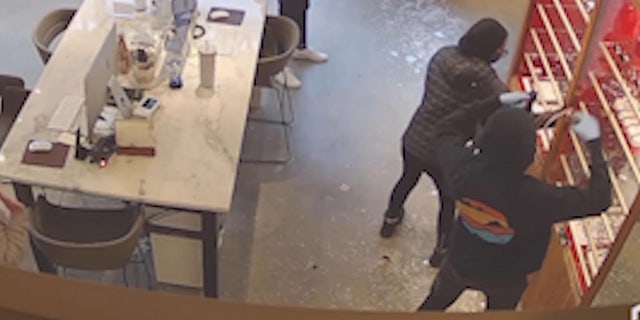 While the suspects grabbed 81 Cartier glasses, another suspect grabbed an employee and demanded that they stay still, the report said. A fourth suspect reportedly stood watch at the door.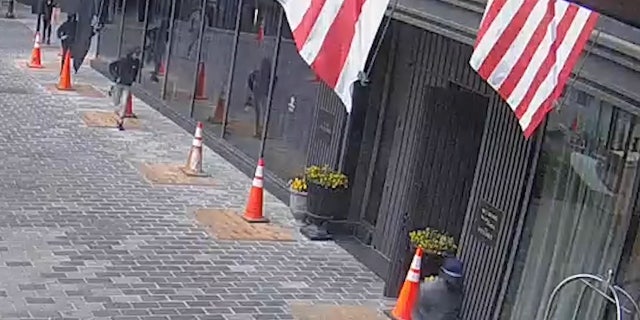 Authorities asked the public to help identify the four suspects involved and have offered a $1,000 reward for any information that leads to an arrest and indictment.
THIEVES RANSACK SAN FRANCISCO BUILDING TWICE AFTER IT CATCHES FIRE: REPORT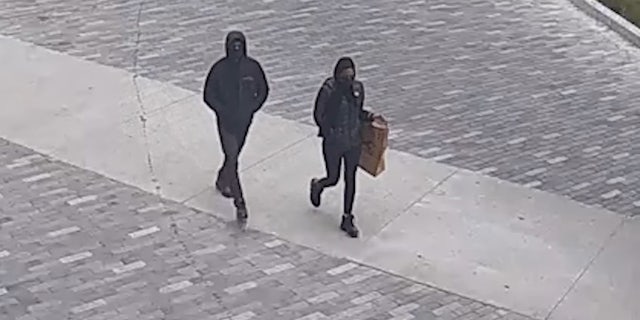 As of Tuesday, there have been 816 reported robbery cases citywide year-to-date – a 7% increase from the 761 cases reported during the same period a year ago, according to public police data.
There was a total of 2,082 reported robberies in the city in 2022, the statistics show.