Darrien Hunt shooting: Prosecutor says Utah man had real sword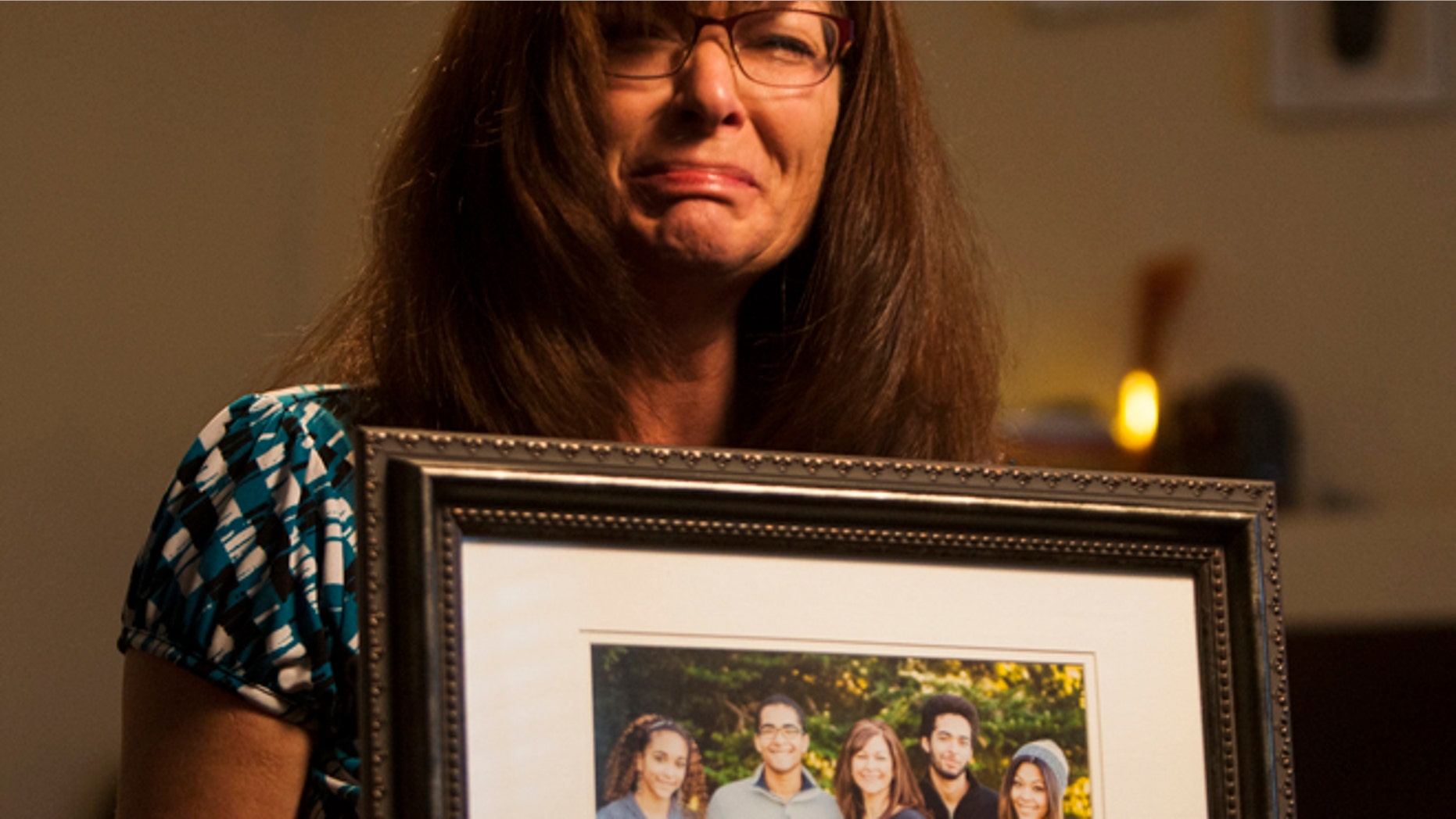 SALT LAKE CITY – A young black man who was fatally shot last week by Utah police lunged at the officers with a real sword that had a 2.5-foot steel blade, prosecutors said Monday.
Reports from Darrien Hunt's family that the 22-year-old was carrying a toy sword are not accurate, said Utah County Chief Deputy Attorney Tim Taylor.
"It wasn't plastic, it wasn't wood," Taylor said. "It appears to be a real samurai sword."
The Saratoga Springs Police Department is under fire over the fatal shooting of Hunt last Wednesday. The city removed a critical social media posting that accused the news media of reporting innuendo, opinion and rumor as fact with the police chief apologizing for the remarks.
Hunt's mother has accused police of shooting her son because he is black. Police say race played no role.
An attorney for the family says an independent autopsy shows Hunt was shot six times while running away.
Taylor said investigators are talking with witnesses and gathering surveillance video from the strip mall to piece together what happened. There are at least three businesses nearby where the shooting occurred that may have surveillance cameras that captured moments of the encounter, he said.
The shooting is being reviewed by a coalition of investigators from different agencies who review officer involved shootings under the direction of Taylor's office, Jackson said. The two officers involved in the shooting are on administrative leave, per standard protocol.
The social media post Sunday, around the same time more than 100 people gathered at a candlelight vigil for Hunt, only brought more attention to the shooting. On the police department's Facebook page, they asked for the public to be patient and rejected the notion that there was a cover-up.
"Everyone should remember that the news outlets have ratings they need to gain. They don't report facts. They use innuendo, opinion and rumor and then report it as fact," the post said. "The real facts are being determined by an independent investigation, and not in a rushed or haphazard manner."
Saratoga Springs Police Chief Andrew Burton on Monday apologized for the post, asking again for patience and understanding from the public and the news media as they work their way through an extremely complicated investigation. He said in a statement that their frustration about not being able to answer questions about the incident led to the post.
Randall Edwards, an attorney for the family of Darrien Hunt, called it a foolish statement to make but said accusing the media of a bias when the facts aren't on your side is a common response.
"There are a lot of raw emotions over this very intense thing. You're going to have people who are going to make statements that later on reflection they are going to wish they hadn't made," Edwards told The Associated Press.
Edwards said an independent autopsy requested by the family shows Hunt was shot six times, all from behind, which he said demonstrates that Hunt was running away. He said Hunt died from a bullet that hit him square in the back.
Taylor declined to comment on that autopsy, saying investigators are waiting to see the results of an autopsy done by the state medical examiner.
Police say the shooting happened Wednesday morning after they were called to investigate a "suspicious" man walking near businesses while carrying a "samurai-type sword."
Saratoga Springs is home to Mia Love, who is vying to become the first black Republican woman ever elected to Congress. She served as mayor of the city of 23,000 people from 2010 to early this year.