Dallas plans to rename schools with Confederate ties
The Dallas Independent School District is changing the name of four schools honoring Confederate generals and researching another 21 to determine if they should also be renamed.
The DISD board of trustees on Thursday recommended changing the names of four schools that honor Confederate generals: Robert E. Lee, Stonewall Jackson, William L. Cabell and Albert Sidney Johnson. A list of 21 other schools, which will be researched, was also mentioned at the trustees meeting on Sept. 14.
"This was just a very quick review of looking at the biographies of the individuals," DISD chief of school leadership Stephanie Elizalde told trustees, according to the Dallas News. "And if there was any association with the Confederacy – not making a judgment for or against – just if we saw Confederacy named in it, we then highlighted it. We are now in the process of doing a second [look]."
VIRGINIA CITY'S ATTORNEY SAYS CONFEDERATE MONUMENT CAN STAY
In response to requests, one school board trustee posted the full list to his Facebook page. It includes schools named after Thomas Jefferson, Benjamin Franklin, former Texas Gov. John S. Hogg and Sam Houston, who served as governor of Texas and Tennessee.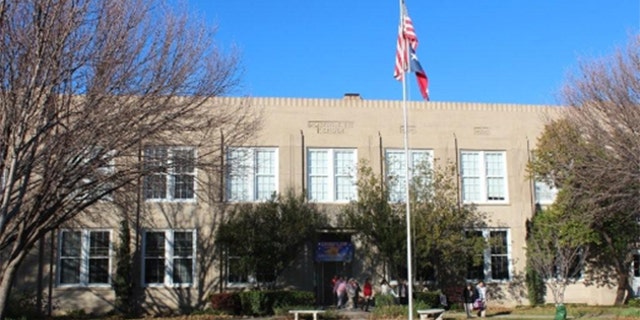 During her remarks, Elizalde acknowledged how difficult the process would be moving forward, since some of the people honored had smaller, non-combat roles in the Confederacy. As examples, Elizalde mentioned John H. Reagan, the Confederacy's postmaster, and Nancy Cochran who, according to their research, "encouraged her sons" to fight for the Confederacy, the Dallas News reported.
Several trustees reportedly indicated they would be interested in further investigation of the remaining schools on the longer list. District trustee Dustin Marshall wanted more historical context for why certain schools were included on the list.
POLICE: VEHICLE HITS CONFEDERATE MEMORIAL, APPARENT ACCIDENT
"The bright line distinction that we're looking for – and I absolutely want to avoid a slippery-slope type situation – is not whether they were a general or a brigadier general, but whether the school was named in order to honor that individual specifically for their role in the Confederacy," Marshall said, the Dallas News reported.
City Council member Philip Kingston also encouraged the renaming of W.T. White High School during the meeting, according to the Dallas News. That school was named for a longtime Dallas ISD superintendent who refused to integrate the district after the U.S. Supreme Court's landmark Brown vs. Board of Education ruling.
White was ultimately forced by court order to integrate the school and comply with federal law.