Dad blames Bruce Springsteen for daughter's school tardiness after concert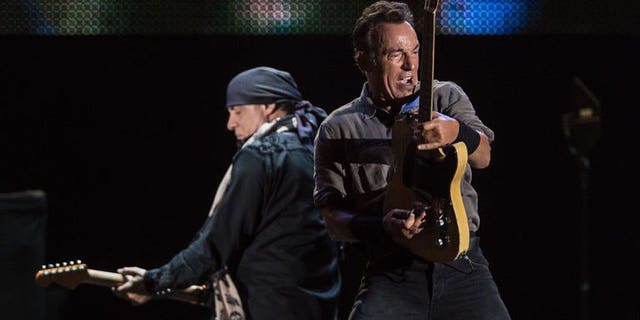 NEWYou can now listen to Fox News articles!
This guy knows how to write late notes like a Boss.
An upstate dad chalked up his daughter's tardiness at school Tuesday to attending a Bruce Springsteen concert the night before.
Patrick Pipino of Saratoga Springs took the honest route in pleading for Isabelle, 12, explaining that she attended the concert at The Times Union Center Monday night with her sister, Sarah, 7.
"Last night Isabelle was lucky enough to see Bruce Springsteen and the E Street Band in Albany, and darned if he didn't play for three and a half hours," Pipino wrote in the note, which he posted on Facebook.
"This may not seem like a good excuse, but have you ever wondered how many kids would be late — or miss school outright — if God were to suddenly appear? It's something like that," he wrote.