Couple that survived Vegas massacre says comfort dog was fatally shot by neighbor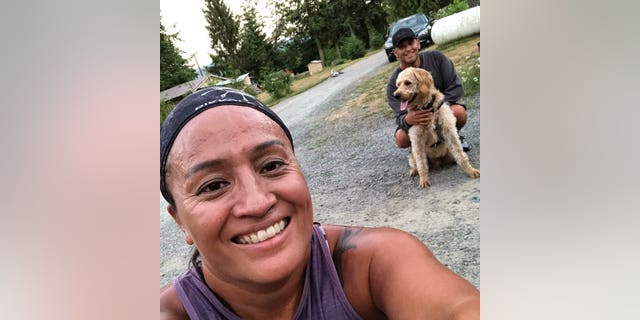 A Washington state couple is alleging that a neighbor shot and killed the dog they got to help cope with anxiety they suffered after surviving a mass shooting in Las Vegas last year, a report said.
The Bellingham Herald reported that Lona and Joseph Johnson were present at the Route 91 Harvest Music Festival in October when a gunman opened fire from his hotel room and killed 58 people and injured hundreds of others.
The couple's dog, Jax, a Labrodoodle, was shot on Sunday. Their neighbor allegedly told police that he found the dog chasing his chickens, the report said. The report said that investigators said no chickens appeared to be harmed.
The comfort dog was for themselves and their two children, who weren't at the concert but saw the news coverage and knew their parents had been shot at.
"He was such a blessing," Joseph Johnson said of Jax. ""He gave us something to look forward to. I really believe Jax was a big part of our healing."
The family is considering a lawsuit against the neighbor, who was reportedly cited for recklessly discharging a firearm.
"We're pretty upset and hurt right now," Lona Johnson said. "It triggered a lot of PTSD for our family. We're still trying to deal with what happened in Las Vegas, and then this happened. Everybody who knows us knows how important Jax was to us."
The Associated Press contributed to this report