Couple expecting first child among 4 killed in street-racing crash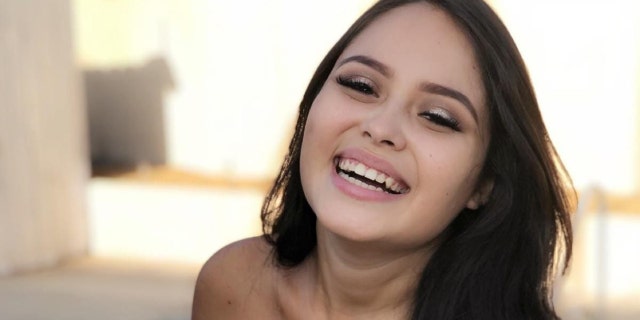 NEWYou can now listen to Fox News articles!
A young couple -- who were expecting their first child in October -- were among the four killed in a street-racing crash on Friday in California.
Airyana Luna, 20, who was pregnant at the time of the wreck, and her fiancé Valentino Miguel Ramos, 21, were killed on the 60 Freeway in Moreno Valley.
Three cars were racing on the freeway when the accident occurred. One of the vehicles lost control and hit a dirt median, banged into a guardrail and then a concrete median before flipping over, CBS News reported.
MAN PLOWS CAR INTO GROUP OF PEOPLE OUTSIDE INDIANA BAR, SOUGHT BY POLICE
The driver of the car, Polo Najera Perez, 21, and another passenger, Rafael Ramirez Espinoza, were also killed in the crash, ABC 7 reported. The four people killed were all from San Bernardino. The couple was sitting in the backseat at the time of the crash. One passenger, a 19-year-old woman, who was not named, was taken to the hospital with injuries.
The young couple had just held their baby shower before the car accident, ABC 7 reported. Their unborn son was due on Oct. 12. It wasn't clear whether the unborn child would be counted as a victim.
"She was excited for the baby. She was the kindest person, she had no bad intentions, very sweet and in love with Valentino," Katrina Garcia, Luna's aunt, told the Press-Enterprise. "They were a young couple in love."
"She was just so full of life. She was ready to have her baby. She wanted to be a mom so bad and with the smile on her face, you could just see that she was ready," Luna's father, Aaron Luna, told ABC 7.
LONG ISLAND POLICE DOG KILLED IN CRASH AFTER CHASE
The California Highway Patrol said they were searching for the drivers of the two other cars involved in the crash.
"Alcohol is suspected to have been a factor in this collision," CHP Officer B. Johs said.
Ramos' and Luna's families both set up GoFundMe campaigns to raise money for funeral expenses.