Connecticut TV meteorologist arrested on child pornography charges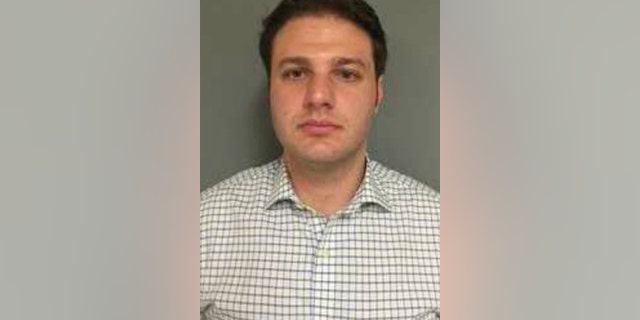 NEWYou can now listen to Fox News articles!
A Connecticut TV meteorologist was arrested Wednesday and accused of possessing child pornography.
Justin Goldstein, 33, was arrested at the studios of WTNH in New Haven. The station announced that Goldstein had been suspended for the duration of the investigation.
Connecticut State Police told Fox 61 that their investigation of Goldstein began last month after videos depicting child pornography had been downloaded to an internet account registered to him. Investigators served a search warrant on Goldstein's home in Hamden Wednesday and seized computers and other electronic equipment.
The Hartford Courant reported that Goldstein's biography and other references to him were scrubbed from WTNH's website. The paper reported that Goldstein, a Staten Island native, had worked at the station since 2013.
Goldstein was released on $200,000 bail. He is charged with first-degree possession of child pornography and promoting a minor in obscene performance.
Click for more from the Hartford Courant.