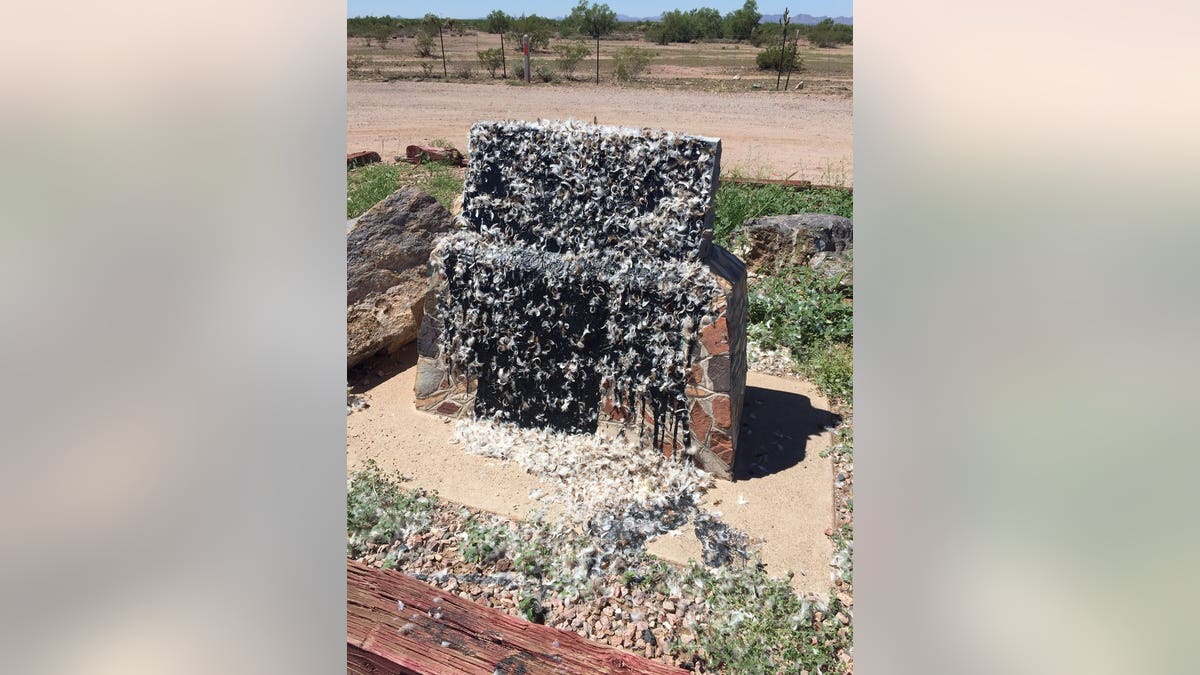 A Confederate monument on a highway in Arizona was vandalized, tarred and feathered, FOX 10 Phoenix reports.
The Jefferson Davis Memorial Highway monument is located along U.S. 60. It was discovered tarred on feathered on Thursday morning, the AP reported.
Another monument -- a memorial to Confederate troops that's located outstide the state capitol -- was discovered spray-painted white this week.
12 News said that a reporter came across it Thursday morning as he worked on a story. The station reported that as it showed up, a man left on a bicycle, and said the man was carrying spray cans.
The paint in that case was taken off. The same Confederate memorial had earlier been vandalized this week by a woman who left a "second-place participation banner," the Phoenix New Times wrote.
Elsewhere in the U.S., the Lincoln Memorial was spray-painted with what appeared to be explicit language on Tuesday in Washington, D.C.
And on Monday, protesters in Durham, N.C. toppled a statue of a Confederate soldier.