Colorado theater shooter James Holmes assaulted in prison, officials say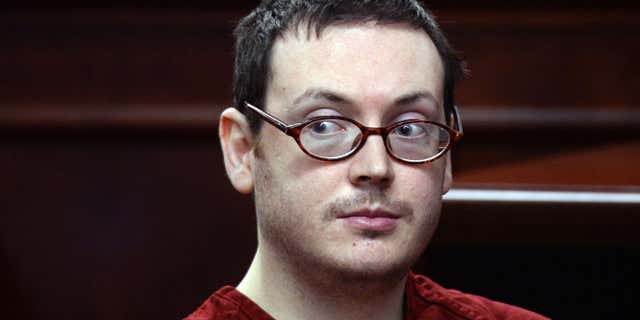 An inmate assaulted Colorado theater shooter James Holmes and a security officer at the state penitentiary, officials said Friday.
Adrienne Jacobson, a spokeswoman for the Colorado Department Corrections, told The Denver Post that inmate Mark "Slim" Daniels, 27, lunged at Holmes and took a few shots at him while the officer was escorting Holmes through a hallway on Oct. 8. Holmes was not injured.
"It was in passing," she said.
Holmes was in a Management Control Unit, where he's allowed to spend four hours in a day hall. The Denver Post reports Holmes was attacked while the two inmates were passing each other in the hallway.
Jacobson told the Associated Press that Daniels will be disciplined during a hearing inside the Colorado State Penitentiary.
Daniels is serving time for several convictions, including menacing, auto theft, assault and smuggling contraband into prison.
A judge sentenced Holmes to life in prison without parole for killing 12 people and wounding 70 others at a movie theater in Aurora in July 2012.
The Associated Press contributed to this report.
Click for more from The Denver Post.